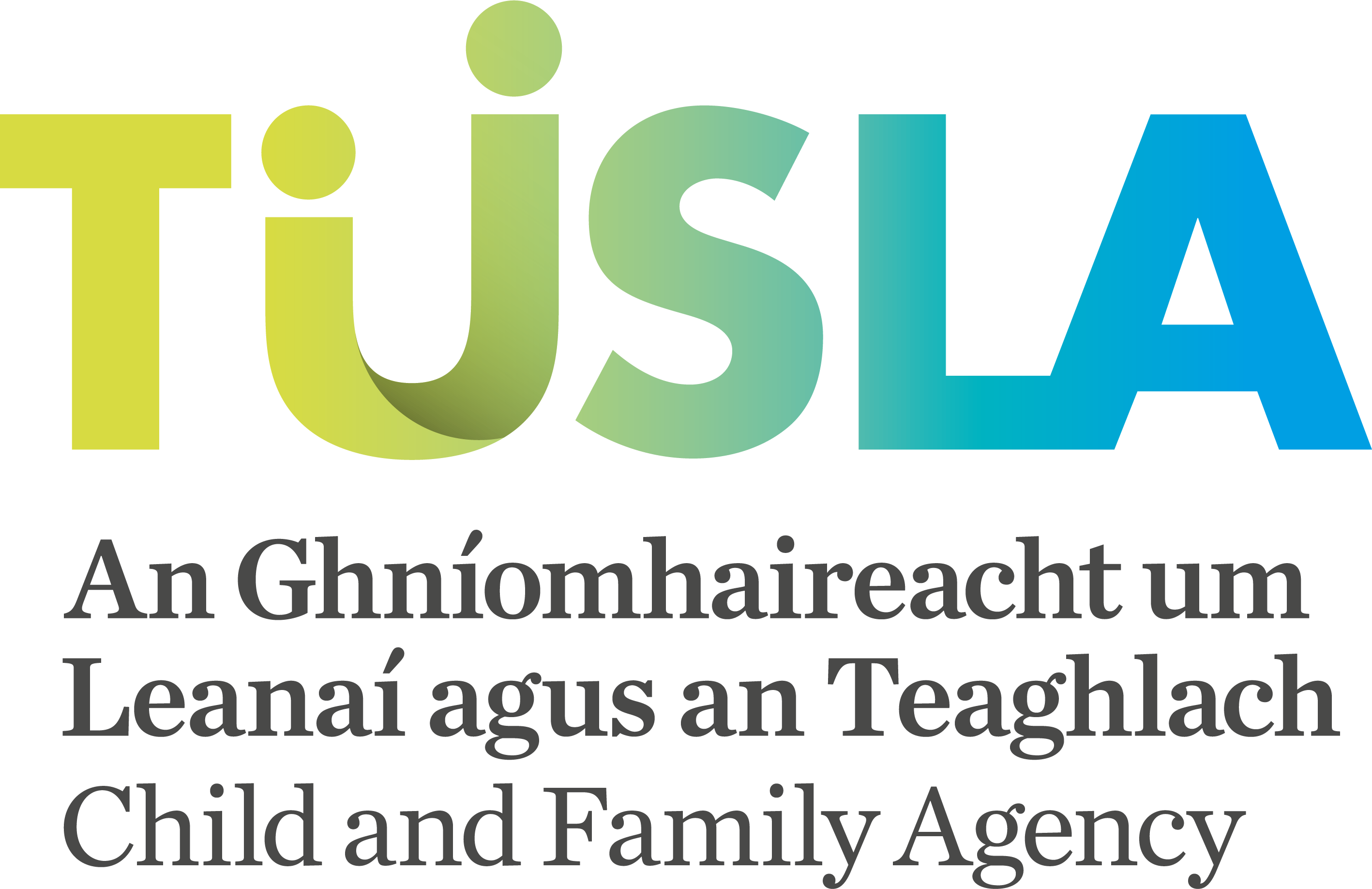 Head of Programme Management Office
| | |
| --- | --- |
| Heuston South Quarter, Saint John's Road West, Kilmainham, Ireland | Permanent |
| Closing Date: 13/01/2017 17:00 | Administrative and Clerical |
| Salary: See Description for Details | |
Job Description
Tusla, Child and Family Agency is currently embarking on a significant Transformation Programmes of reform and change. To ensure the Transformation Programme is successfully delivered within time, cost and quality parameters, the Agency has established a Programme Management Office to:

•reduce the risk of projects failing to deliver to time, cost and quality targets
•increase the success of projects and programmes in delivering the business value expected
•make more efficient use of project resources by using a "shared service"
•make more effective use of scarce skills and resources across projects and programmes
•ensure benefits realised are clearly and effectively communicated within and outside the Agency

The Programme Management Office (PMO) is centralised, co-ordinating within Tusla, which provides a focal point for the field of project management. The Head of PMP will ensure that that primary purpose of the PMO is achieved i.e. to support the Senior Management Team, the Programme Managers and Project Managers in a variety of ways, which include:

•Identifying and developing programmes and project management processes, best practices and standards
•Developing and managing a project management framework
•Establishing an enterprise focus on improvement in project management competency
•Consolidating and co-ordinating standard reporting on Tusla programmes and projects

The Head of PMO will initially be responsible for overseeing all elements of the Tusla Transformation Programme of work. This will involve leading the engagement from a strategic and operational perspective to ensure on time delivery. The role holder will manage third parties involved in delivery and coach Senior Management to engage with the programme.

The role holder will act as an internal consultant, advocating, shaping and leading change throughout the business on an ongoing basis. They will build capability in the leadership cohort and embed the agreed programme management approach.



Job Objectives
PMO Implementation
•Expand Tusla's Programme Management Office including the development of a change management framework based on external best practice/research. Define and agree on change models and standards
•Develop and implement a robust programme and project management methodology and infrastructure, reviewing and updating as required, to enable successful long term programme performance and delivery
•Work with senior stakeholders to agree a delivery framework and present regular updates on benefit realisation
•Establish and deploy a common set of programme and project management processes and templates, including a process for programme/project approval
•Establish LEAN (continuous improvement) processes, including training, within programmes and projects managed and monitored by the PMO

Leadership & Relationship Management
Budget management
Delivery & Execution
Reporting
Risk Management
Governance
Communications
People & Coaching
Health and Safety

The above Job Description is not intended to be a comprehensive list of all duties involved and consequently, the post holder may be required to perform other duties as appropriate to the post which may be assigned to him/her from time to time and to contribute to the development of the post while in office.

Skills Required
Candidates must have at the latest date of application:

•A minimum of a Bachelor's Degree qualification
•Professional Project / Programme Management Qualification (PMI courses or disciplines, PMP certification, PRINCE2, PMBOK, AGILE etc.) or equivalent is essential
•A minimum of 5 years at a senior level, leading a Programme Management function within a large scale, multi stakeholder environment utilising and / or overseeing all of the relevant disciplines including:
o Strategic Planning
o Change Management
o Service / Business / Operational Planning
o Programme Management
o Information and Data Management
o Business Analytics
o Risk Management

•Experience of leading and delivering large scale change programmes with budgets of €1m+

Health
A candidate for and any person holding the office must be fully competent and capable of undertaking the duties attached to the office and be in a state of health such as would indicate a reasonable prospect of ability to render regular and efficient service.

Character
Each candidate for and any person holding the office must be of good
character

Age
Age restrictions shall only apply to a candidate where he/she is not classified as a new entrant within the meaning of the Public Services Superannuation Act, 2004). A candidate who is not classified as a new entrant must be under 65 years of age.


Attachment:

Candi_6b2ff7cc-384b-4b95-834f-6693fc82f3d5.pdf

| | |
| --- | --- |
| Already a member of our Talent Pool? Login here | Join our Talent Pool + submit your application |