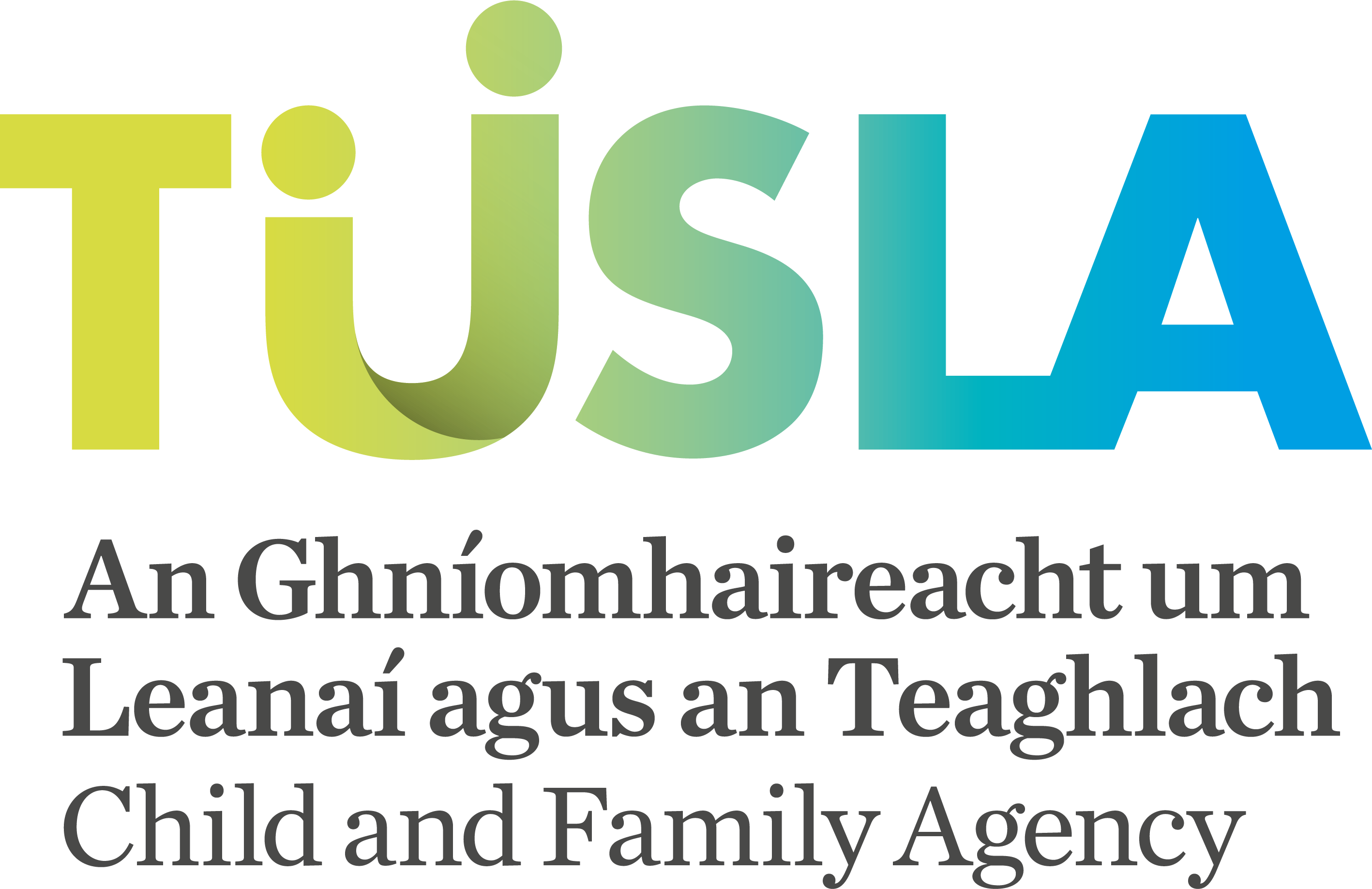 Head of Communications
| | |
| --- | --- |
| Heuston South Quarter, Saint John's Road West, Kilmainham, Ireland | Permanent |
| Closing Date: 13/01/2017 17:00 | Administrative and Clerical |
| Salary: See Description for Details | |
Job Description
The Child and Family Agency was established on 1st January 2014 and is responsible for improving wellbeing and outcomes for children. It represents the most comprehensive reform of services for the development, welfare and protection of children and the support of families ever undertaken in Ireland. It is an ambitious move which brings together some 4,000 staff who were previously employed within Children and Family Services of the Health Service Executive, the National Educational Welfare Board and the Family Support Agency.

The Child and Family Agency has responsibility for the following range of services:
•Child Welfare and Protection Services, including family support services
•Family Resource Centres and associated national programmes
•Early years (pre-school) Inspection Services
•Educational Welfare responsibilities including School completion programmes and Home School Liaison
•Domestic, sexual and gender based violence services
•Services related to the psychological welfare of children

Further information is available on www.tusla.ie

To develop and put in place a corporate communications function that has the capacity to create and deliver communications programmes across all stakeholders, delivering a sustainable brand and corporate identity strategy with the capacity to drive and support the delivery of the strategy and business plan for Tusla. This role also incorporates Organisation Engagement and Public Affairs.

Job Objectives
Key Responsibilities

•Lead and manage Tusla's communications team, comprising a press office, internal and external communications, online communications and project-spefici communications campaigns.
•Lead the development of the Communications function and the delivery of the full suite of communications accountabilities including brand strategy, corporate identity, organisation engagement, communications and crisis management.
•Oversee corporate communications and where appropriate advise the Board, Chief Executive, Senior Management Team, National Service Directors and Area Managers on communication-related matters.
•Liaise with the Senior Management Team in the implementation and on-going development of the Tusla communications strategy.
•Develop and deliver an internal communications strategy and engagement programme to encourage acceptance and collaboration in a large, complex organisation.
•Work strategically to position communications as a core function within Tusla.
•Deliver a coherent brand strategy with the full commitment of the leadership team that is capable of sustainably supporting and accelerating the achievement of Tusla's organisational strategy.
•Lead the development of Tusla's brand to position the Agency as the reputable dedicated State agencyfor the protection and wellbeing of Ireland's children and the primary source of information and guidance on child protection and welfare matters.
•Lead the Agency's engagement with external stakeholders, including Government departments, agencies and other relevant bodies.


Managing and Delivering Results (Operational Excellence):

•Ensure that policies and procedures are aligned with best practice, are well documented and communicated to others.
•Ensure that assigned projects are managed in line with stated objectives and within specified budget and timelines.
•Implement agreed changes in a co-operative and supportive manner, finding innovative ways to deliver service improvements within resource limitations.
•Develop appropriate project methodologies and establish working practices that promote cross-functional team working.
•Work with other Directorates and Tusla Senior Managers in the implementation and roll-out of new developments, with a particular emphasis on consistency and alignment across the system and reference to best practice, outcome measures and value for money.

Leadership & Relationship Management
Governance
Budget Management
People & Coaching
Health and Safety

The above Job Description is not intended to be a comprehensive list of all duties involved and consequently, the post holder may be required to perform other duties as appropriate to the post which may be assigned to him/her from time to time and to contribute to the development of the post while in office.

Skills Required
Applicants must by the closing date of application have the following:

Education & Knowledge
• Post-graduate qualification in communications, marketing, business or a related field

Experience
• A minimum of ten years' experience in strategic communications (at least five years' experience of leading a high performance team).
• Demonstrated knowledge of the Irish political system.
• Must have evidence of track record of success in highly complex stakeholder environment.
• Significant experience of providing advice and being able to influence at a senior level in a large and complex organisation, ideally within the public sector, regulatory, social care areas.
• An ability to build strong relationships with senior stakeholders (internal and external).
• Experience in crisis management.
• Experience overseeing a busy press office.
• Experience in internal communications and specifically organisation engagement and change management.

Health
A candidate for and any person holding the office must be fully competent and capable of undertaking the duties attached to the office and be in a state of health such as would indicate a reasonable prospect of ability to render regular and efficient service.

Character
Each candidate for and any person holding the office must be of good
Character.

Age
Age restrictions shall only apply to a candidate where he/she is not classified as a new entrant within the meaning of the Public Services Superannuation Act, 2004). A candidate who is not classified as a new entrant must be under 65 years of age.

Attachment:

Candi_2b009f34-8754-47e5-9539-e4fd424bfd73.pdf

| | |
| --- | --- |
| Already a member of our Talent Pool? Login here | Join our Talent Pool + submit your application |