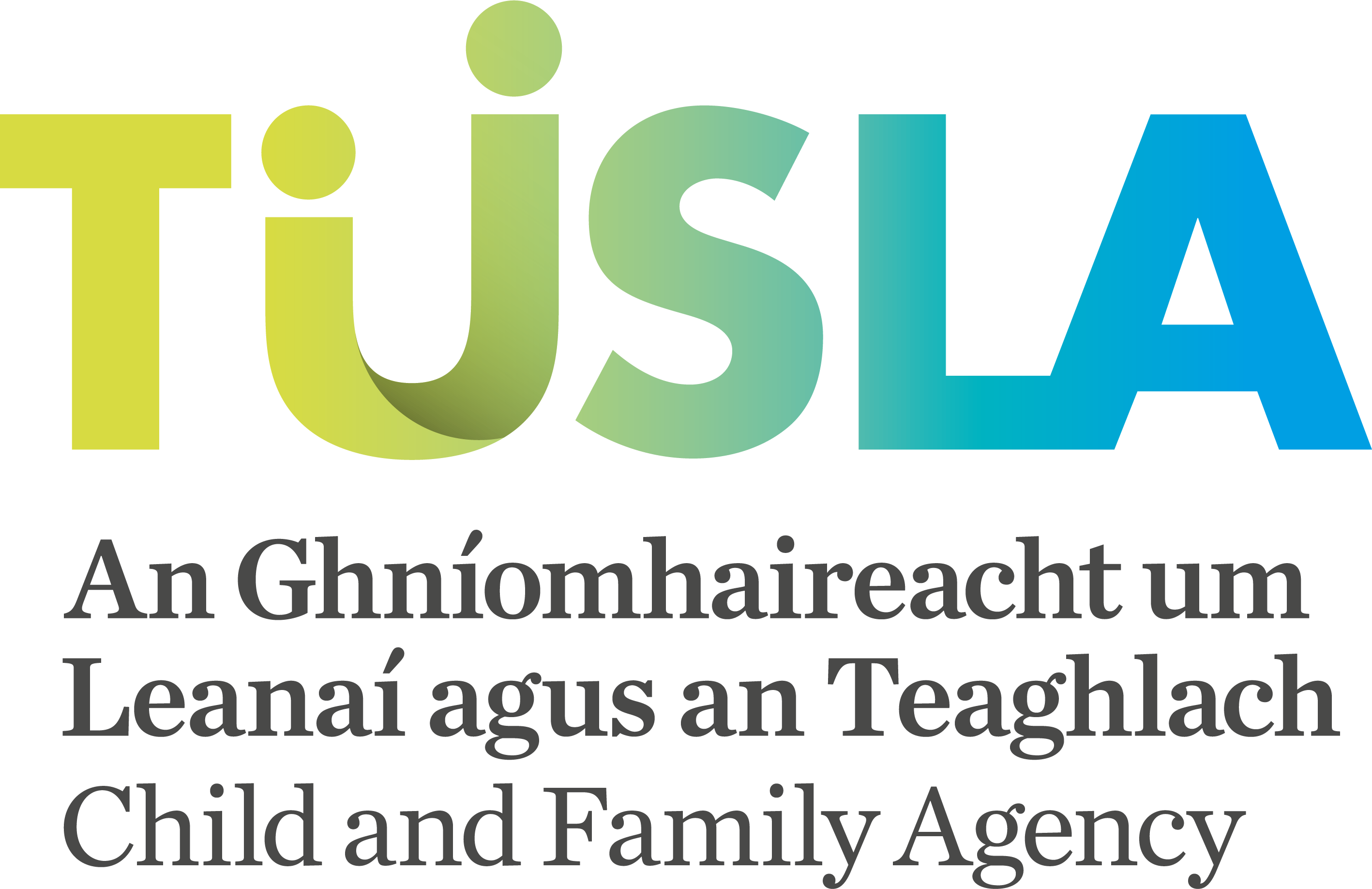 Senior Regulatory Support officer, Grade VII
| | |
| --- | --- |
| Early Years Inspectorate, Estuary House, Henry Street, Limerick. | Permanent |
| Closing Date: 14/02/2018 12:00 | Administrative and Clerical |
| Salary: See Description for Details | |
Job Description
The Child and Family Agency was established on 1st January 2014 and is responsible for
improving wellbeing and outcomes for children. It represents the most comprehensive reform
of services for the development, welfare and protection of children and the support of families
ever undertaken in Ireland. It is an ambitious move which brings together some 4,000 staff who
were previously employed within Children and Family Services of the Health Service Executive,
the National Educational Welfare Board and the Family Support Agency.
The Child and Family Agency has responsibility for the following range of services:
 Child Welfare and Protection Services, including family support services
 Family Resource Centres and associated national programmes
 Early years (pre-school) Inspection Services
 Educational Welfare responsibilities including School completion programmes and
Home School Liaison
 Domestic, sexual and gender based violence services
 Services related to the psychological welfare of children
Further information is available on www.tusla.ie
Tusla under Part 12 of the Child & Family Agency Act 2013 is responsible for the inspection,
registration and regulation of early year's services.

Purpose of Role

The post holder will lead out on the implementation of the administrative and business
systems for the Early Years Registration Office and its activities. The successful candidate
will:
 Provide high level support to the Registration Manager across the
operations of the Early Years Inspectorate.
Job Objectives
Team Management
 To manage the Early Years registration support team. Direct responsibility for the
management and administration of all staff within the registration department,
(identification of training requirements, defining tasks and roles and monitoring
performance)
 Build effective relationships with direct reports at all levels through open communication
and constructive feedback which should include the development of personal
development planning, mentoring and coaching.
 Proactively manage performance and address grievance/disciplinary issues efficiently in
accordance with Tusla policies and procedures.
Professional
 To oversee the processing of all functions in the registration office of the Early Years
Services.
 To oversee preparation and the work of the early years registration panel.
 To control, monitor and report business activities within the remit of the registration
office.
 To manage stakeholder information and communications in the processing of early years
services registration applications.
 Assist with the roll out of process and systems training, materials and briefings where
required.
 Identify project tasks and resource requirements.
 Identify business needs, set expectations and identify improvement opportunities.
 Be able to take responsibility for managing aspects of the office, managing resources,
timelines and delivering status reports.
 To take a lead in communication with key stakeholders.
 Have a core understanding of best practice in administration within the public sector.
 Comply with and contribute to the development of policies, procedures, guidelines and
safe professional practice and adhere to relevant legislation, regulations and standards.
 To maintain records of all activity of the office.
Communication & Interpersonal Skills
 To demonstrate an ability to build effective professional rapport with colleagues and
other key stake holders.
 To create and maintain a positive work environment.
 Demonstrates good organisational skills.
 Demonstrate good customer service and conflict management skills.
Education & Training
 Maintain standards of practice and levels of professional knowledge by participating in
continuous professional development initiatives and attendance at courses as
appropriate.
 Engage in career and professional development planning.
 Be involved in the provision of a framework for the promotion of staff development and
training by making recommendations with regard to the ongoing education, mentoring,
training and in-service needs of the inspection and monitoring team assigned.
Risk Management
 Manage the National Incident Management System in relation to incidents and accidents
with the Early Years Inspectorate.
 Process relevant paperwork.

Please Refer to the Candidate Information Pack attached to this campaign for full and further details

Skills Required
Applicants must by the closing date of application must have the following:

A) Relevant team management experience.
B) A minimum of 3 years' experience in data management and collation.
C) Excellent skills in Microsoft office products.
D) Good knowledge & experience in business intelligence and analytical management.
E) Project management experience.

And

Health
A candidate for and any person holding the office must be fully competent and capable of
undertaking the duties attached to the office and be in a state of health such as would
indicate a reasonable prospect of ability to render regular and efficient service.

Character
Each candidate for and any person holding the office must be of good
character

Age
Age restrictions shall only apply to a candidate where he/she is not classified as a new entrant
within the meaning of the Public Services Superannuation Act, 2004). A candidate who is not
classified as a new entrant must be under 65 years of age.

| | |
| --- | --- |
| Already a member of our Talent Pool? Login here | Join our Talent Pool + submit your application |