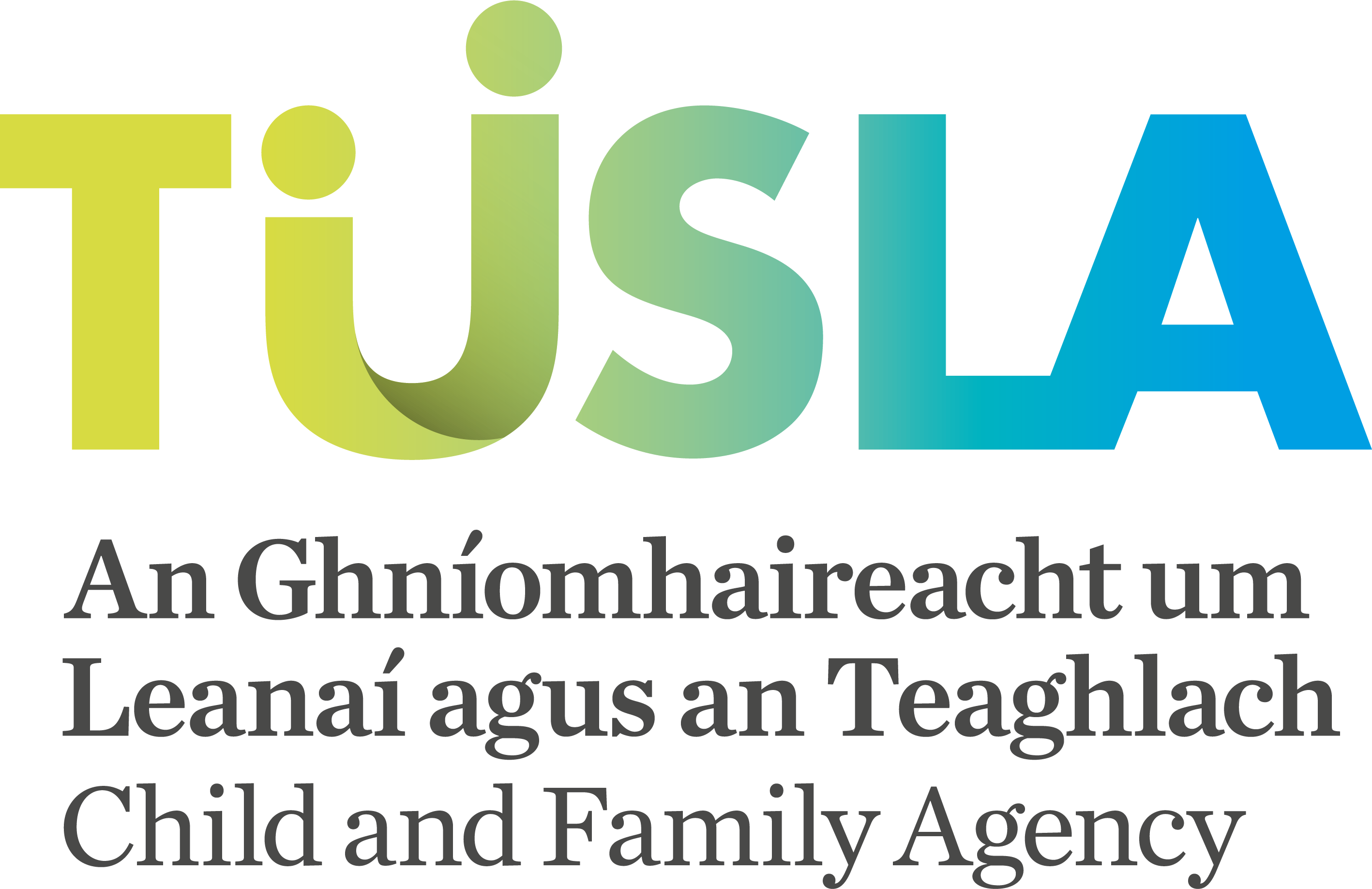 Garda Vetting Liaison Officer - Grade V
| | |
| --- | --- |
| The Corporate Offices, Brunel Building, Heuston South Quarter, Dublin 8 | Permanent |
| Human Resources | Salary: See Description for Details |
| Closing Date: 03/05/2018 | Recruitment start: 12/04/2018 |
Job Description
Tusla Recruitment & Talent Management Service is responsible for the provision of a safe and efficient recruitment service for the majority of disciplines and grades of staff in Tusla – Child and Family Agency.

Tusla Recruit Service provides a full recruitment service from advertisement to appointment stage. The service operates in a busy, pressurised environment and strives to respond to service needs in an efficient manner.

The recruitment needs of Tusla continue to grow and responding creatively and quickly to the needs of the organisation is an essential element of our business strategy. Tusla Recruit Service must ensure its recruitment processes are in line with best practice and HR and public service legislative requirements while responding to critical services needs.

The Tusla Garda Vetting Unit is an additional function of Tusla Recruit Services. The Unit acts as a main point of contact between Tusla - Child and Family Agency and the Garda National Vetting Bureau and provide a comprehensive service in relation to all Garda Vetting activities within the agency in line with the relevant legislation.

Tusla Recruit Service work closely with senior management, service managers and corporate functions in designing and implementing recruitment strategies that allow for safe and efficient recruitment.

To assist the Garda Vetting/Recruitment Services Officer with the establishment of the E-Vetting Garda Vetting Service within Tulsa – Child and Family Agency. Assist on projects to establish that best practice standards and efficiencies are operated and maintained within the service. Play a key role in providing guidance and support to assigned members of the team in line with relative legislation.
Provides advice, information and administrative support to nominated Appropriate Persons, Line Managers and those applying to work within Tusla in relation to Garda Vetting and international vetting in line with best practice and relevant legislative provisions.
To be a Liaison Person to link with the designated Appropriate Persons assigned within the agency and act as a direct link to the Garda National Vetting Bureau. The liaison person is nominated to apply for and receive vetting disclosures on behalf of applicant organisation. The liaison person will operate the E-Vetting System in line with the procedure and guidelines set down for the service.

Job Objectives
Key Responsibilities
The Garda Vetting Liason Officer will:
• Assist the Garda Vetting/ Recruitment Services Officer with the establishment of this new service within HR Department and Recruitment Services.
• Become a super user of the E-Vetting System and effectively and efficiently process applications on behalf of the organisation.
• Manage the day to day activities of assigned members of the team and provide training and assistance in their development as team members.
• Provide advice and guidance to internal and external stakeholders of the process.
• Work closely with the Garda Vetting/ Recruitment Services Officer and the nominated Appropriate Persons and service providers to ensure the Tusla Garda Vetting Unit meet the needs of the organisation with regard to vetting requirements, processes and relative legislation.
• Ensure high standards of administration are achieved. Ensure compliance with the Data Protection Act 1988 & 2003, Garda Vetting Bureau legislation 2012 and relevant law, policy, procedures and guidelines that govern the Child and Family Services.
• Adhere to legislation impacting on the vetting process and ensure that working practices meet legislative needs
• Identify risks, plan for appropriate action and bring to the attention of the Garda Vetting/ Recruitment Services Office.
• Build and maintain positive relationships with internal and external stakeholders and customers
• Support the implementation of robust reporting/management information systems to facilitate accurate and up to date reporting
• Promote good working practice and uniformity of standards
• Proactively engage in the development of IT systems as they apply to service / administration improvements / efficiencies
• Under take project work directly linked to E-Vetting or Recruitment Services as assigned.

Staff Management
• Effectively manage assigned members of the team, promote good team working and a culture that values diversity.
• Monitor the work flow of assigned members of the team.
• Promote a culture within the team of continuous professional development in order to develop professional knowledge
• Empowers individuals within the team to take responsibility for their own performance
• Maintain staff records in line with best practise

Health & Safety
• Be aware of and implement agreed policies, procedures and safe professional practice by adhering to relevant legislation, regulations and standards
• Have a working knowledge of the Health Information and Quality Authority (HIQA) Standards as they apply to the role for example, Standards for Healthcare, National Standards for Child Protection and Care, The Child First Act 2015 and comply with associated Tusla – Child and Family Agency protocols for implementing and maintaining these standards as appropriate to the role.

Please refer to the Candidate Information pack attached to this campaign for full and further detail.


Skills Required
Professional Knowledge and Experience
Demonstrate:
• Knowledge of the legislation that governs the Garda Vetting process.
• An ability to work in an accurate and methodical manner, with great attention to detail, while meeting the demands of a busy Unit.
• An understanding of the importance of accuracy and validation when inputting data
• Excellent MS Office skills including a high proficiency in MS Excel
• Knowledge and experience of using an email system effectively e.g. Outlook, Lotus Notes

Planning & Managing Resources
Demonstrate:
• Excellent planning and organisational skills including using computer technology effectively.
• The ability to manage deadlines and effectively handle multiple tasks.
• The ability to manage within allocated resources and a capacity to respond to changes in a plan.

Working With And Through Others
Demonstrate:
• The ability to work independently or as part of a team - to establish a good working relationship with a wide range of internal and external stakeholders.
• The ability to manage the performance and development of assigned team. Actively helps and supports assigned team to achieve team goals.
• Influencing Skills; Can present persuasive arguments and maintain poise under questioning. Is clear about objectives, plans how to influence others to achieve desired outcomes.
• Builds effective working relationships in order to provide information and enhance service.

Commitment to a Quality Service
Demonstrate:
• Great attention to detail and quality.
• Awareness and appreciation of the customer
• A commitment to promoting and maintaining high work standards. Strives to achieve quality by checking and monitoring work for accuracy and ensuring guidelines and procedures are followed.
• A commitment to providing a professional service to internal and external stakeholders.
• Is committed to achieving high standards even in pressurised or difficult conditions. Constantly develops own skills in order to improve standards of performance. Sets high standards for others and strives to ensure that these standards are met.

Communications & Interpersonal Skills
Demonstrate:
• Effective communication and interpersonal skills including the ability to present information in a clear and concise manner.
• Strong written communication skills.
• Communicates effectively with a wide variety of people using a variety of methods ensuring that message is clearly understood.


| | |
| --- | --- |
| Already a member of our Talent Pool? Login here | Join our Talent Pool + submit your application |