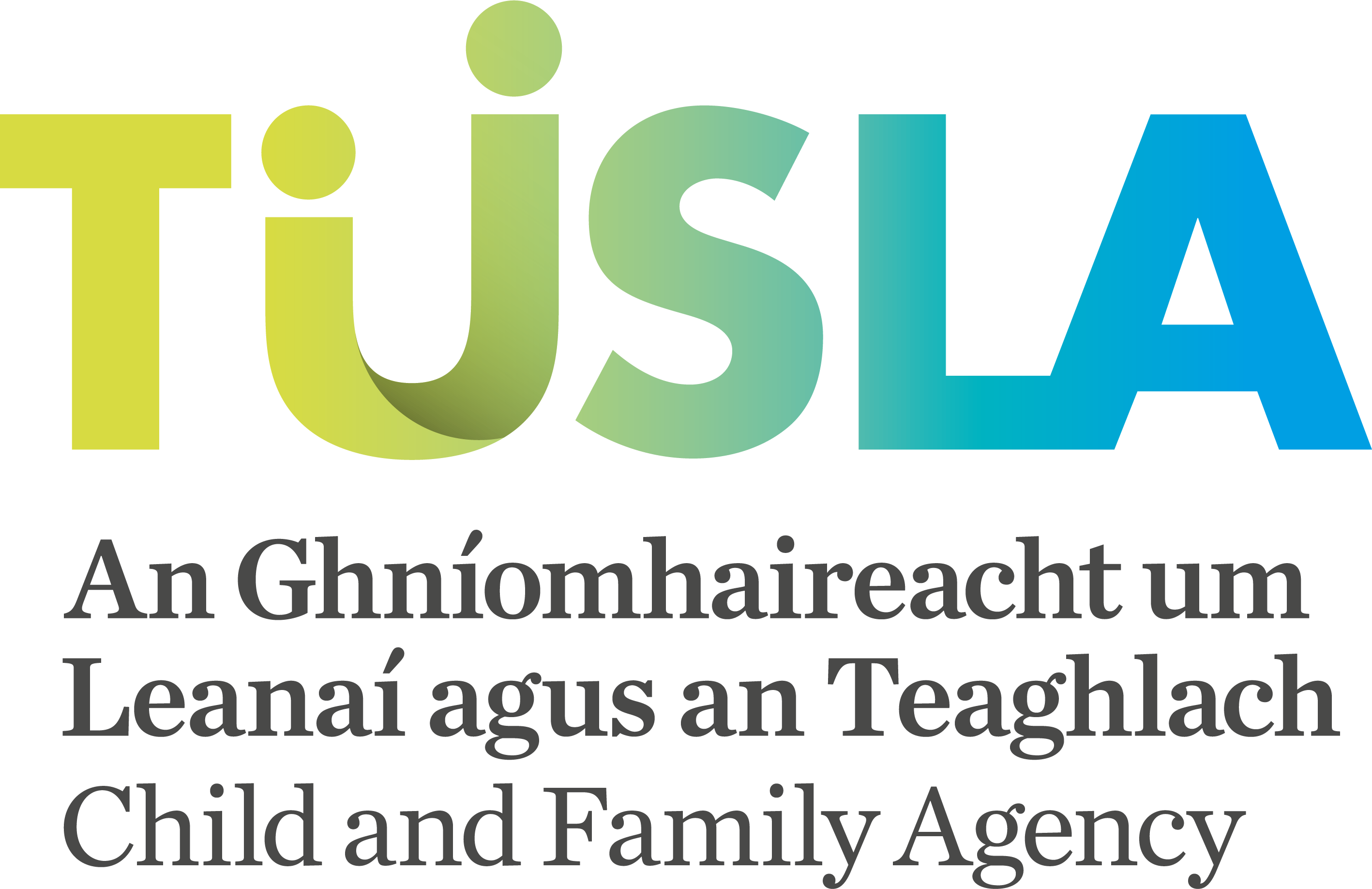 Early Years Inspector
| | |
| --- | --- |
| See Candidate Information Pack | Permanent |
| Business and Strategic Management | Salary: See Description for Details |
| Closing Date: 28/09/2018 | Recruitment start: 05/09/2018 |
Job Summary
Details of Service The Child and Family Agency was established on 1st January 2014 and is responsible for improving wellbeing and outcomes for children. It represents the most comprehensive reform of services for the development, welfare and protection of children and the support of families ever undertaken in Ireland. It is an ambitious move which brings together some 4,000 staff who were previously employed within Children and Family Services of the Health Service Executive, the National Educational Welfare Board and the Family Support Agency. The Child and Family Agency has responsibility for the following range of services: • Child Welfare and Protection Services, including family support services • Family Resource Centres and associated national programmes • Early years (pre-school) Inspection Services • Educational Welfare responsibilities including School completion programmes and Home School Liaison • Domestic, sexual and gender based violence services • Services related to the psychological welfare of children • Alternative Care and Adoption Further information is available on www.tusla.ie Purpose of the Post The appointee will act as a Designated Officer under Part 12 of the Child & Family Act 2013, and the relevant regulatory framework and any amendments to same. The Child & Family Act 2013 places responsibility on the Child and Family Agency to carry out the functions as laid down by the Act, in terms of the health, welfare and safety to children in Early Years Services as prescribed in the Act. The appointee to this post will work within the Child & Family Agency as part of a National Early Years Inspection Service in delivering a co-ordinated service.
Job Objectives
Principal Duties and Responsibilities Professional The Early Years Inspector will: • To make recommendations to the designated Inspection & Registration Manager with regard to the Registration of designated services. • To inspect prescribed Early Years Services in their assigned operational area. • To investigate complaints received in regard to Early Years services. • To prepare reports in respect of Inspection, reviews & complaints to a level suitable for public dissemination. • Liaise with other professionals in relation to early years services. • Provide advice and information to early years providers including external agencies as appropriate. • Undertake duties in connection with the organisation, delivery and evaluation of the early year's services as required. • Undertake duties as required in the context of new legislation and relevant national guidelines, standards and policies. Management The Early Years Inspector will: • Collect statistical and information as appropriate and to keep such records as are required. • Liaise with County Childcare Committees, and participate in CCC meetings as representative of Child AND Family agency if required, and national voluntary organisations and other external agencies. • Prepare Inspection reports and advise the Inspection & Registration Manager on the performance of Early Years Services. • Work to agreed priorities and objectives to assist in implementing the inspectorate's service and operational plans. • Investigate and monitor complaints in services within the sector. • Assist in the formation of policies and guidelines. • Participate on working groups where requested. • To implement all policies, standard operating procedures and guidance issued by the National office. Education and Training The Early Years Inspector will: • Where an Inspector is registered to a relevant professional body this will be supported and facilitated by oversight of an appropriate person(s) within Tusla. • Provide mentoring to new Early Years Inspectors and assist with Induction training if required. • Co-operate with on-going development of early years Inspection services. • To assist & support in the implementation of agreed audit programme for early Years service. • To participate in the implementation of any ICT support initiative. Health & Safety The Early years Inspector will: • Comply with and contribute to the development of policies, procedures, guidelines and safe professional practice and adhere to relevant legislation, regulations and standards. • Have a working knowledge of the Health Information and Quality Authority (HIQA) Standards as they apply to the service for example National Standards for Child Protection and Care and comply with associated Tusla – Child and Family Agency protocols for implementing and maintaining these standards as appropriate to the role. Please see attached Candidate Information Pack for full details
Skills Required
Each candidate must have at the latest date of application: - • Be registered in the Public Health Division of the Register of Nurses & Midwives maintained by Bord Altranais agus Cnáimhseachais na hÉireann (Nursing and Midwifery Board of Ireland) or entitled to be registered. OR • Hold a professional qualification in Social Care, Social Work, Early Years Care and Education, Bachelor of Education or Child Psychology to a minimum of Level 8. And • Have not less than 5 years satisfactory experience as a Public Health Nurse in the Irish Health Sector. OR • Have not less than 5 years satisfactory experience within a professional setting with children congruent to your professional background in an analogous post in another jurisdiction. OR • An aggregate of five years such experience. And • Possess the requisite knowledge and ability (including a high standard of suitability and management ability) for the proper discharge of the duties of the post. Health A candidate for and any person holding the office must be fully competent and capable of undertaking the duties attached to the office and be in a state of health such as would indicate a reasonable prospect of ability to render regular and efficient service. Character Each candidate for and any person holding the office must be of good Character. Age Age restrictions shall only apply to a candidate where he/she is not classified as a new entrant within the meaning of the Public Services Superannuation Act, 2004). A candidate who is not classified as a new entrant must be under 65 years of age.
| | |
| --- | --- |
| Already a member of our Talent Pool? Login here to Apply | Join our Talent Pool + submit your application |