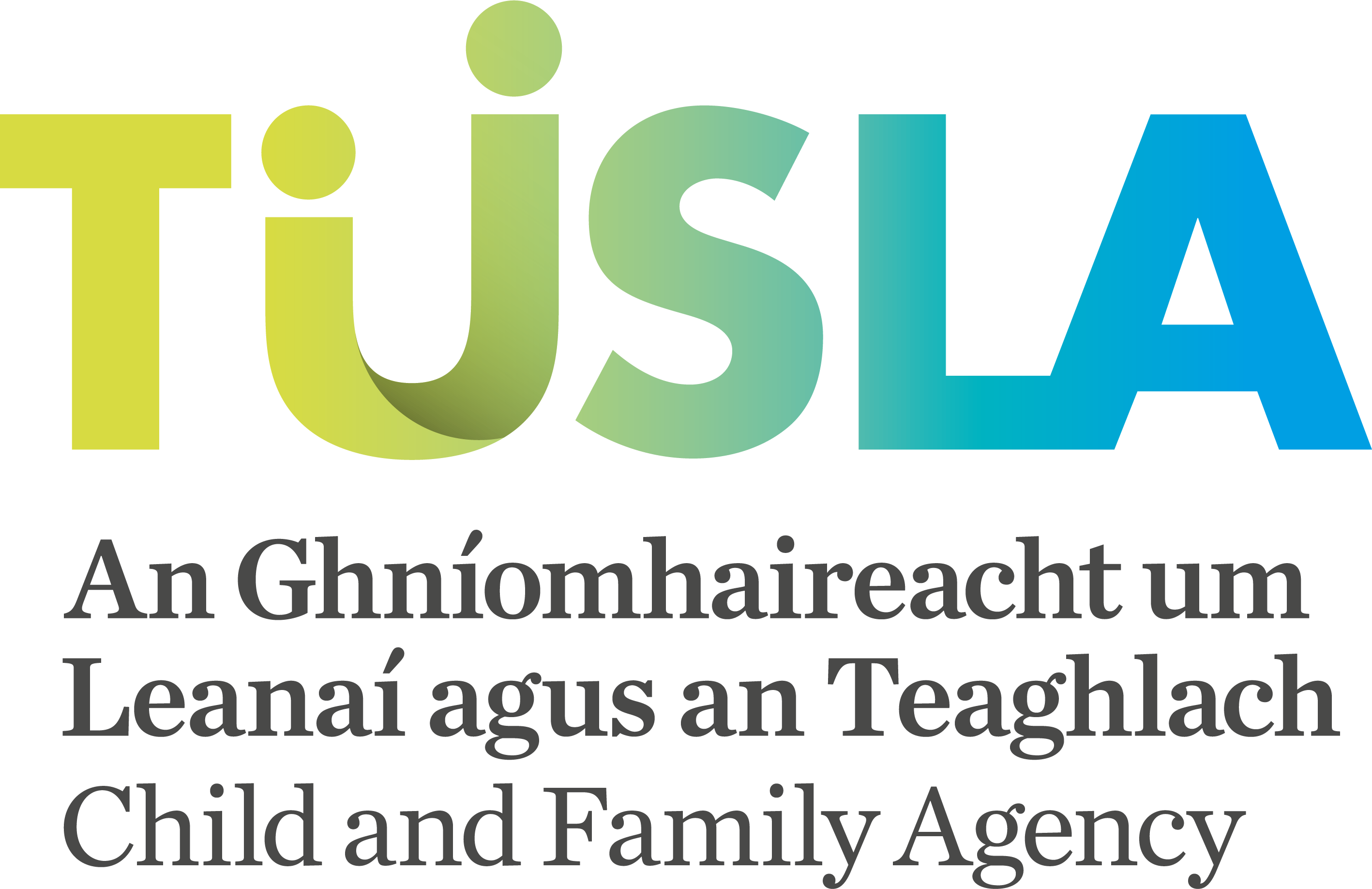 Local Quality, Risk and Service Improvement Officer, Grade VII**Updated**
| | |
| --- | --- |
| A panel may be created from this campaign from which current and future permanent, specified purpose, whole-time and part time post will be filled. | Salary: See Description for Details |
| Other | Permanent |
| Closing Date: 12/08/2019 | Recruitment start: 18/07/2019 |
Job Summary
The Child and Family Agency was established on 1st January 2014 and is responsible for improving wellbeing and outcomes for children. It represents the most comprehensive reform of services for the development, welfare and protection of children and the support of families ever undertaken in Ireland. It is an ambitious move which brings together some 4,000 staff who were previously employed within Children and Family Services of the Health Service Executive, the National Educational Welfare Board and the Family Support Agency.
The Child and Family Agency has responsibility for the following range of services:
Child Welfare and Protection Services, including family support services

Family Resource Centres and associated national programmes

Early years (pre-school) Inspection Services

Educational Welfare responsibilities including School completion programmes and Home School Liaison

Domestic, sexual and gender based violence services

Services related to the psychological welfare of children

Adoption & Alternative Care
Further information is available on www.tusla.ie
This post holder will work closely with Tusla staff and partners to develop preventative and family support services to ensure the active participation of children, young people, families and other statutory and non-statutory services
Purpose of Role:
The post holder will lead and be responsible for the effective delivery and implementation of quality, risk, service improvement initiatives and policy to support service areas meet their statutory obligations and support local practice and governance improvements.
Job Objectives
Principal Duties and Responsibilities
Incident Management
Support the continued implementation, compliance and monitoring of the Incident Management policy and related guidance

Management of the child deaths protocol locally

Support the implementation and utilisation of NIMS

Track implementation of major reports/investigations recommendations, locally, as appropriate

Conduct reviews into serious incidents using systems analysis methodology

Share learning across the organisation through defined process and prepare incident trend reports
Risk Management Systems
Support the continued implementation, compliance and monitoring of the Risk Management policy and related guidance

Manage initiatives to drive effective risk management in the local area

Lead on on-going improvement in risk management in the area

Support Risk register development, monitoring and evaluation

Support local teams with advice on matters relating to risk management

Support learning and development in relation to risk management practice in local area.
Service Improvement
Support co-ordination of service and quality improvements identified by Area teams, through the implementation of the Quality Improvement Framework and other quality programmes

Lead on the implementation on the Quality Improvement Framework and support training and the process of self-evaluation of services

Support the Area with the development and tracking of HIQA Action Plans and recommendations from Ombudsman reports, National Review Panel Reports and local Internal Review Reports

Act as liaison with the National Practice Assurance and Service Monitoring Team in relation to completing the annual audit plan and tracking any action emerging
Complaints Management
To coordinate responses to complaints and compliments as per the Tellus policy and best practice

To analyse the data from complaints to identify themes and trends to inform local service improvements.

Provide data to the Area Manager in relation to complaints management

To implement complaints processes in the area as per Tell Us Policy, Procedure and Guidance.
General
To ensure that appropriate performance data, quality, risk and improvement review processes are in place within the area to support the delivery of effective child and family services and to ensure improved outcomes for children and families

Maintain a repository of organisational learning from safety incident, risk and incident management, child death/serious incident review and disseminate learning in the area

Contribute to the development and monitoring of performance indicators for risk and incident management systems

Contribute to on-going development of ICT systems for quality and service improvement processes including developments of a Tusla electronic risk register and on-going development of the National Incident Management System.

Active participation in collaborative working on risk and incident related initiatives/committees

Participate in and lead project working groups in the area in relation to risk and incident management and service improvement.

Attend meetings as requested to promote and report upon the Quality, Risk and Service Improvement agenda

Develop and maintain positive working relationships with key stakeholders both internal and external

Undertake special assignments and investigations as directed

Carry out any other appropriate duties or assignments as requested by senior management team and/or the Area Manager

Demonstrate pro-active commitment to all communications with internal and external stakeholders.
Health & Safety
Support, promote and actively participate in sustainable energy, water and waste initiatives to create a more sustainable, low carbon and efficient agency.

Comply with the requirements of the Safety, health and welfare at Work Act as applicable to the role.

Support the Area with the implementation of their annual self-audit plan.
Change Management
Promote and participate in the implementation of change as appropriate.

Proactively identify inequities / inefficiencies in service administration and implement solutions to improve service delivery, in line with legislation and benchmarking against best practice

Embrace change and adapt local work practices accordingly by finding practical ways to make policies work, ensuring teams know how to action changes

Encourage and support staff through change processes as they relate to quality, risk and service improvement.
The above Job Description is not intended to be a comprehensive list of all duties involved. The post holder may be required to perform other duties as appropriate to the post which may be assigned to him/her from time to time and to contribute to the development of the post while in office
Please refer to the Candidate Information pack attached to this campaign for full and further detail.
Skills Required
Applicants must by the closing date of application have the following:
Candidates must be in direct employment with Tusla – Child and Family Agency, the HSE or within other statutory health agencies, or a body which provides services on behalf of the HSE under Section 38/39 of the Health Act 2004 or within a body that provides services on behalf of Tusla under Section 56 or Section 59 of the Child and Family Act 2013.

Have at least 2 years' administrative experience in a designated office within the services mentioned above.

Have 3 years' experience of working in a relevant post with quality, risk or service improvement responsibilities and duties

Have 2 years' experience of project management

Demonstrated ability and experience in report writing regarding complex information and data for management
Health
A candidate for and any person holding the office must be fully competent and capable of undertaking the duties attached to the office and be in a state of health such as would indicate a reasonable prospect of ability to render regular and efficient service.
Character
Each candidate for and any person holding the office must be of good character
Age
Age restrictions shall only apply to a candidate where he/she is not classified as a new entrant (within the meaning of the Public Service Superannuation Act, 2004). A candidate who is not classified as a new entrant must be under 65 years of age.
| | |
| --- | --- |
| Already a member of our Talent Pool? Login here to Apply | Join our Talent Pool + submit your application |