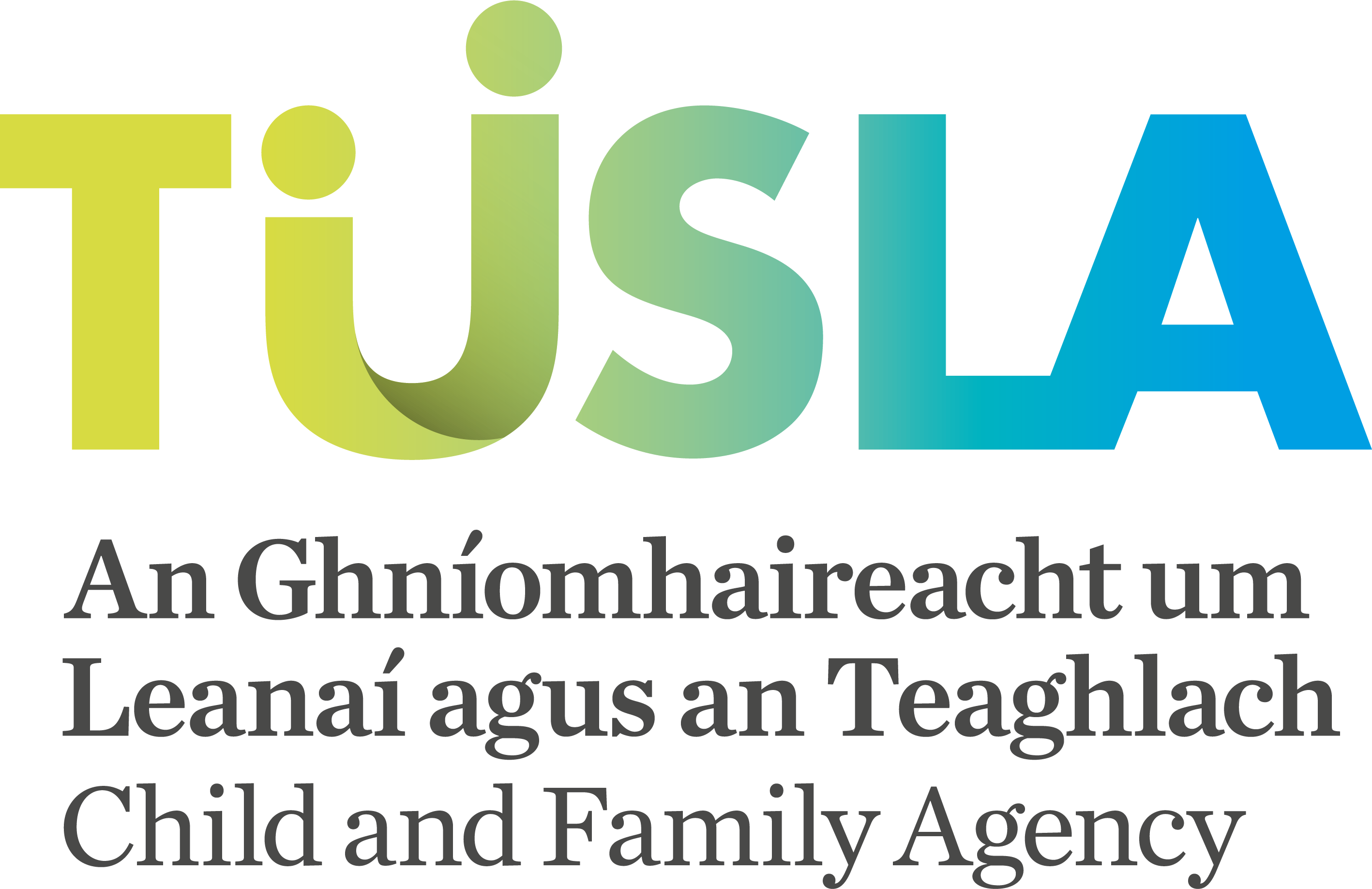 Social Worker Team Leader
Cherry Orchard Hospital, Ballyfermot, Dublin 10 – Child Protection & Welfare team

Salary: See Description for Details
Other
Permanent

Closing Date: 15/06/2020

Closing Time: 12:00

Recruitment start: 20/05/2020
Job Summary
The Child and Family Agency was established on 1st January 2014 and is responsible for improving wellbeing and outcomes for children. It represents the most comprehensive reform of services for the development, welfare and protection of children and the support of families ever undertaken in Ireland. It is an ambitious move which brings together some 4,000 staff who were previously employed within Children and Family Services of the Health Service Executive, the National Educational Welfare Board and the Family Support Agency.
The Child and Family Agency has responsibility for the following range of services:
Child Welfare and Protection Services, including family support services

Family Resource Centres and associated national programmes

Early years (pre-school) Inspection Services

Educational Welfare responsibilities including School completion programmes and Home School Liaison

Domestic, sexual and gender based violence services

Services related to the psychological welfare of children
Further information is available on www.tusla.ie
Scope and Purpose of the Post:
The purpose of the post is to manage the provision of a social work service within a multidisciplinary context and in so providing a person centred service to individuals and families in community settings
Job Objectives
Professional / Clinical
The Social Worker Team Leader will:
Be responsible for the management of the day-to-day provision of the social work service in conjunction with the Principal Social Worker.

Take direct responsibility for a defined caseload as required / directed by the Principal Social Worker, in particular cases that require a high level of experience and expertise.

Manage/ provide an initial assessment service to relevant/ all care groups and to develop referral procedures with other social work networked services.

Ensure the implementation of models of best practice / evidence based practice.

Ensure the delivery of social work services in accordance with legislation, policies and procedures, guidelines and protocols.

Ensure the delivery of social work services in an integrated and multidisciplinary manner with a range of statutory and voluntary groups and organisations.

Ensure the promotion of the social model of care and recognition of the social determinants of health and well being.

Ensure anti-discriminatory practice and cultural competence, at individual and service levels.

Provide an appropriate level of supervision for staff consistent with good practice and the local/ national supervision policy.

Promote a culture that values diversity and respect in the workplace.

Participate in working groups / committees / fora as requested by the Principal Social Worker.

Chair, attend and manage a range of meetings including case conferences as required.

Attend court, tribunals etc. as and when required.

Seek the advice of relevant personnel when appropriate / as required.

Take direction from the Principal Social Worker.

Take an active role in an appropriate level of planned professional supervision, in accordance with the local/ national Supervision Policy.

Keep the Principal Social Worker fully informed and up-to-date on all significant matters.
Management
The Social Worker Team Leader will:
Provide leadership and motivation in order to optimise service delivery by developing teams and promoting change management.

Be responsible for the probationary appraisal of staff and the completion of probationary appraisal reports as required. Make appropriate recommendations regarding whether employees' standard of work during probation is satisfactory and whether appointments should be confirmed.

Ensure compliance with and implement HR policies and procedures and guidelines.

Manage a budget as defined by the Principal Social Worker, if appropriate.

Contribute to a range of reports including annual reports, performance indicators etc. as required.

Contribute to the development and implementation of policy, information sharing protocols, audit systems and referral and integrated care pathways.

Contribute to service plan process by recognising and replicating successful interventions and by identifying unmet needs and service requirements into the future.

Ensure a high standard of documentation, including service user files in accordance with local guidelines and the Freedom of Information (FOI) Act.

Ensure the maintenance of service user and data confidentiality.

Deputise for the Principal Social Worker as agreed when required.

Assist in ensuring that the social work service makes the most efficient and effective use of developments in IT.
Education & Training
The Social Worker Team Leader will:
Maintain standards of practice and levels of professional knowledge by monitoring and reviewing the standards within their area of responsibility, participating in and organising continuous professional development initiatives and professional development planning.

Keep updated on current and impending legislation and the perceived impact on practice.

Keep abreast of developments in national policies and strategies and international best practice.

Keep up to date with organisational developments within the Irish Health and Social Services.

Actively engage in staff development and training by making recommendations with regard to the ongoing education, mentoring, training and in-service needs of social workers.

Act as a resource by participating in and promoting the education and training of Social Work colleagues, other health professionals and service user groups including clinical audit and research.

Foster an understanding of the role and contribution of social work by providing professional consultation and education to other members of the service.
Health & Safety
The Social Worker Team Leader will:
Comply with and contribute to the development of policies, procedures, guidelines and safe professional practice and adhere to relevant legislation, regulations and standards.

Have a working knowledge of the Health Information and Quality Authority (HIQA) Standards as they apply to the service for example National Standards for Child Protection and Care and comply with associated Tusla – Child and Family Agency protocols for implementing and maintaining these standards as appropriate to the role.

To support, promote and actively participate in sustainable energy, water and waste initiatives to create a more sustainable, low carbon and efficient health service.
The above Job Description is not intended to be a comprehensive list of all duties involved and consequently, the post holder may be required to perform other duties as appropriate to the post which may be assigned to him/her from time to time and to contribute to the development of the post while in office.
Please refer to the Candidate Information pack attached to this campaign for full and further detail.
Skills Required
Each candidate must, at the latest date of application:
Be registered in the Social Workers Register maintained by the Social Workers Registration Board at CORU
And
Maintain live annual registration on the Social Workers Register maintained by the Social Workers Registration Board at Coru
And
Have three years relevant post qualification experience
And
Must have the requisite knowledge and ability (including a high standard of suitability, professional and managerial ability) for the proper discharge of the duties of the office.
Health
A candidate for and any person holding the office must be fully competent and capable of undertaking the duties attached to the office and be in a state of health such as would indicate a reasonable prospect of ability to render regular and efficient service.
Character
Each candidate for and any person holding the office must be of good character
Age
Age restrictions shall only apply to a candidate where he/she is not classified as a new entrant within the meaning of the Public Services Superannuation Act, 2004). A candidate who is not classified as a new entrant must be under 65 years of age.
| | |
| --- | --- |
| Already a member of our Talent Pool? Login here to Apply | Join our Talent Pool + submit your application |