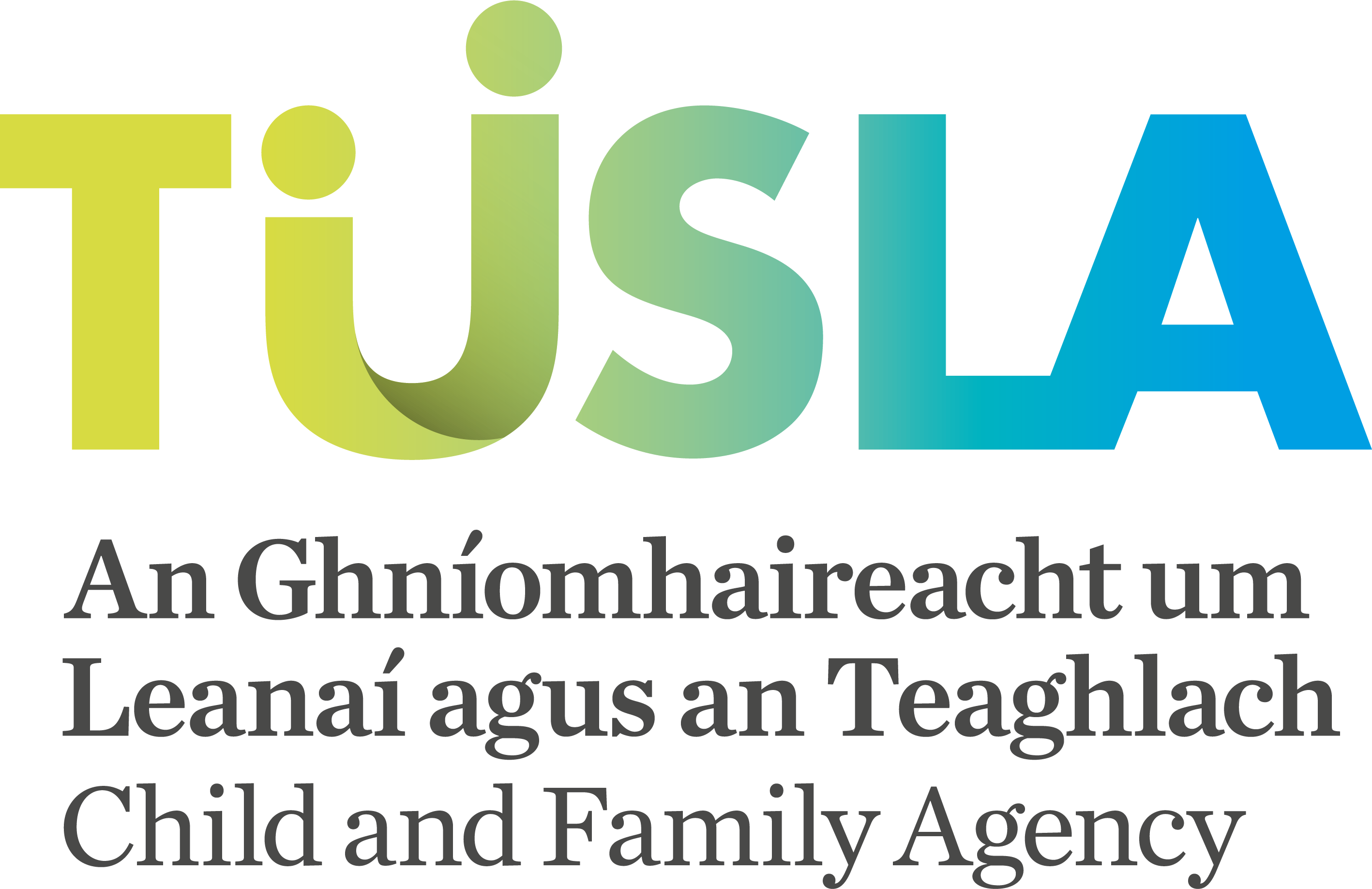 HR SAP Super-User
Corporate Offices, Brunel Building, Heuston South Quarter, Dublin 8

Salary: See Description for Details
Other
Permanent

Closing Date: 20/07/2020

Closing Time: 12:00

Recruitment start: 25/06/2020
Job Summary
The Child and Family Agency was established on 1st January 2014 and is responsible for improving wellbeing and outcomes for children. It represents the most comprehensive reform of services for the development, welfare and protection of children and the support of families ever undertaken in Ireland. It is an ambitious move which brings together some 4,000 staff who were previously employed within Children and Family Services of the Health Service Executive, the National Educational Welfare Board and the Family Support Agency.
The Child and Family Agency has responsibility for the following range of services:
Child Welfare and Protection Services, including family support services

Family Resource Centres and associated national programme

Early years (pre-school) Inspection Services

Educational Welfare responsibilities including School completion programmes and Home School Liaison

Domestic, sexual and gender based violence services

Services related to the psychological welfare of children

Adoption & Alternative Care
Further information is available on www.tusla.ie
Purpose of Role:
To provide front line support to users on system functionality and business process issues for all SAP HR users within the organisation for the identified SAP roles.
Job Objectives
Main Duties and Responsibilities:
Ensure all paperwork in relation to Payroll Set Ups, Promotions & Leavers is validated before updating on SAP HR.

Actively contribute to the continual improvement of HR Payroll/ HR Processing services.

Ensure that all records are saved and readily available from THEREFORE.

Ensure Payroll deadlines are met, in line with PA Actions and Time Entry.

Provide front line support and training for Time Entry Officers

Provide first line support and knowledge to HR Departments and SAP users for their identified role(s) across SAP HR modules including Organisational Management, Time Recording, Time Profiles and reports.

Ensure appropriate governance over SAP user Access.

Maintain, update and reset SAP user access.

Assist in developing and streamline and SOP's in line with HR Policy/ legislation.

Production of HR reports, monthly, quarterly and ad hoc.

To provide training to users where required.

Liaise with HBS HPSA on system issues.

Liaise with HBS HR/ Payroll on Payroll issues.

Provide troubleshooting solutions when errors arise or a system issues occur.

Participates in training/knowledge transfer updates provided by the HBS HPSA Support Team.

Work proactively and in cooperation with other HR Teams.

Knowledge of relevant legislation, regulations, precedents etc.

Co-operate with developments and use of information technology.

Review and approve Cycle to Work Applications and Annual Taxsaver Applications.
Education and Training
Participate in mandatory training programmes.

Maintain own knowledge of relevant HR procedures, practices and employment legislation.

Pursue continuous professional development in order to develop professional knowledge.
Health & Safety
Comply with and contribute to the development of policies, procedures, guidelines and safe professional practice and adhere to relevant legislation, regulations and standards.
Have a working knowledge of the Health Information and Quality Authority (HIQA) Standards as they apply to the service for example National Standards for Child Protection and Care and comply with associated Tusla – Child and Family Agency protocols for implementing and maintaining these standards as appropriate to the role.

To support, promote and actively participate in sustainable energy, water and waste initiatives to create a more sustainable, low carbon and efficient health service.
The above Job Description is not intended to be a comprehensive list of all duties involved and consequently, the post holder may be required to perform other duties as appropriate to the post which may be assigned to him/her from time to time and to contribute to the development of the post while in office.
Please refer to the Candidate Information pack attached to this campaign for full and further detail.
Skills Required
Applicants must by the closing date of application have the following:
Candidates must be in current employment with Tusla – Child and Family Agency, the HSE or within other statutory health agencies, or a body which provides services on behalf of the HSE under Section 38 of the Health Act 2004 or within a body that provides services on behalf of Tusla under Section 56 or Section 59 of the Child and Family Act 2013.

Minimum 2 years

administrative experience in a designated office within the services mentioned above

Minimum 1 year working knowledge of SAP HR and SAP HR processes or 1 year working experience in a HR Department

Have experience

of working collaboratively with multiple internal and external

stakeholders and customers, as relevant to this role.

E

xcellent MS Office skills including a high proficiency in MS Excel

.

Have the requisite knowledge and administrative ability (including a high standard of management ability) for the proper discharge of the duties of the office.
Health
A candidate for and any person holding the office must be fully competent and capable of undertaking the duties attached to the office and be in a state of health such as would indicate a reasonable prospect of ability to render regular and efficient service.
Character
Each candidate for and any person holding the office must be of good character
Attachment:


Candidate Information Pack HR SAP Super User.pdf

| | |
| --- | --- |
| Already a member of our Talent Pool? Login here to Apply | Join our Talent Pool + submit your application |