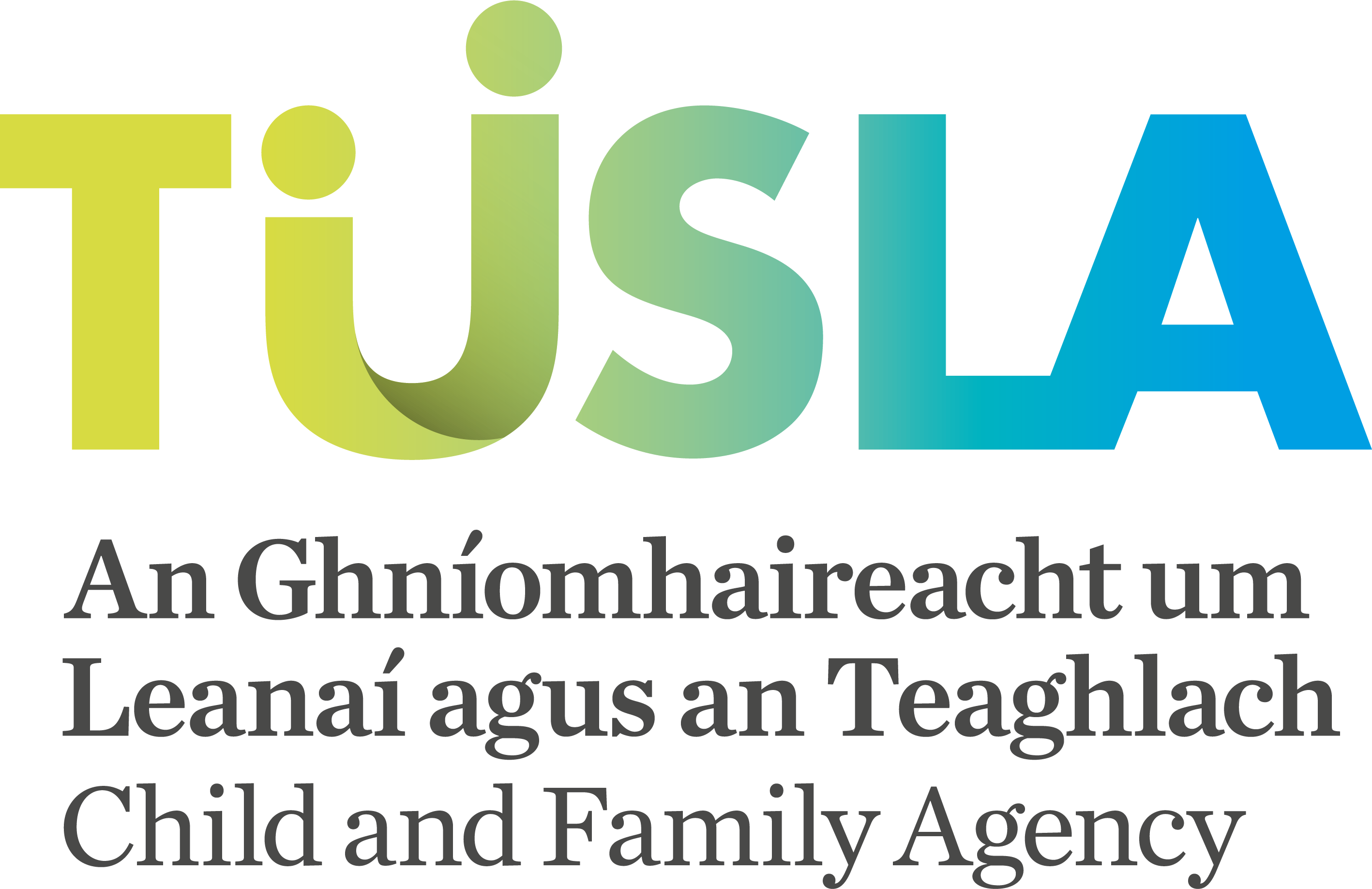 General Manager – Regional Finance - DNE
Finance Office, Nexus Building, Blanchardstown, Dublin 15.

Salary: See Description for Details
Other
Permanent

Closing Date: 21/09/2020

Closing Time: 12:00

Recruitment start: 27/08/2020
Job Summary
The Child and Family Agency was established on 1st January 2014 and is responsible for improving wellbeing and outcomes for children. It represents the most comprehensive reform of services for the development, welfare and protection of children and the support of families ever undertaken in Ireland. It is an ambitious move which brings together some 4,000 staff who were previously employed within Children and Family Services of the Health Service Executive, the National Educational Welfare Board and the Family Support Agency.
The Child and Family Agency has responsibility for the following range of services:
Child Welfare and Protection Services, including family support services

Family Resource Centres and associated national programmes

Early years (pre-school) Inspection Services

Educational Welfare responsibilities including School completion programmes and Home School Liaison

Domestic, sexual and gender-based violence services

Services related to the psychological welfare of children
Further information is available on www.tusla.ie
Purpose of Role:
To provide a comprehensive financial management and accounting service for the Tusla, Child and Family Agency, Finance Team which ensures that resources are well managed and that proper financial and accounting process are in place; specifically but not solely in the area of Staff Budget Management and Costing but also in the areas of Quality Assurance, Internal Control, Customer Service and support to Operations and Planning.
To also work with Area Managers and their staff and liaise closely with service staff in the areas of finance processes. He/she will also maintain an on-going working relationship with area and corporate finance department staff.
Job Objectives
Main Duties and Responsibilities:
Support the delivery of efficient, effective and safe services for staff and clients, within national frameworks and for the resources allocated.
Support the Director of Finance in the performance of the finance function of the Directorate.

Preparation, profiling and updating of the detailed annual budget (following consultation with senior management).

Agree budget outline and monitoring process with all budget holders/line managers

Preparation of the regional and Area monthly financial performance reports including commentary.

Provide accurate monthly/annual financial information on a regular and timely basis

To highlight, with recommended remedial corrective action, areas of financial variances to the Regional Service Director, following the provision of monthly financial performance reports to all senior managers

Manage teams of Finance Directorate staff.

Support innovation in the delivery of services.

Lead out on the delivery of relevant service and reporting functions in partnership with service managers and business partners.

Establish and maintain good working relationships with key internal and external partners in implementing the broader programme of services and activities.

Co-ordinate the implementation of standardised financial processes, financial regulations, internal controls and compliance checks.

Manage information and communications systems and flows across the Region/Area.

Develop and maintain a strong focus on both internal and external communications relevant to the work of the functional area.

Manage and provide leadership and direction for the Finance team in the delivery of effective, efficient, and quality services.

Undertake direct project management of key financial projects.

Ensure services are delivered to a high-quality standard maximising the output for the Directorate.

Work with key stakeholders in the implementation and roll-out of the new developments which fall within the remit of Regional Finance as aligned to the Finance Strategy.

To develop, maintain, update and efficiently operate in conjunction with appropriate Officers, the management and cost accounting systems

Input to financial aspects of service level agreements with funded organisations including the ongoing financial monitoring and annual review of accounts

Support achievement of value for money.

Involvement in the specification and local implementation of new financial systems.

Quality assuring the day to day management and control of financial processes.

Deal with internal and external audit queries as required.

To co-ordinate the collation of the activity data collection process locally and with those organisations with service level agreements.

To advise and assist Senior Management in relation to compliance with the Financial Procedures and Regulations.

To work with Senior Management on all new initiatives/ developments/ projects which have a financial implication, and having conducted a financial appraisal of same, to recommend, or otherwise the financial feasibility of the new initiative/ development/ project.

To advise and assist in relation to compliance with the Financial Procedures, relevant Legislation (e.g. Tax), Accounting Standards and Regulations of Tusla.

Assist on preparation of Business Cases and annual estimates.

Test and implement financial controls.

To keep updated with new developments in management and accounting systems.

To undertake any other duties as delegated by Director of Finance.
Health & Safety
Comply with and contribute to the development of policies, procedures, guidelines

and safe professional practice and adhere to relevant legislation, regulations and standards.

Have a working knowledge of the Health Information and Quality Authority (HIQA) Standards as they apply to the service for example National Standards for Child Protection and Care and comply with associated Tusla – Child and Family Agency protocols for implementing and maintaining these standards as appropriate to the role.

To support, promote and actively participate in sustainable energy, water and waste

initiatives to create a more sustainable, low carbon and efficient health service.
The above Job Description is not intended to be a comprehensive list of all duties involved and consequently, the post holder may be required to perform other duties as appropriate to the post which may be assigned to him/her from time to time and to contribute to the development of the post while in office.
Please refer to the Candidate Information pack attached to this campaign for full and further detail.
Skills Required
Applicants must by the closing date of application have the following:
(A) Post Qualification Experience of 5 Years + with a recognised professional accountancy qualification from one of the following accountancy bodies:
Chartered Institute of Public Finance and Accountancy
Or
Institute of Chartered Accountants
Chartered Association of Certified Accountants
Chartered Institute of Management Accountants
Institute of Certified Public Accountants in Ireland
Institute of Incorporated Public Accountants
Or
a recognised equivalent qualification and
(B) have at least 3 years' management experience in a Finance setting within a large-scale Public or Private entity
(C) have excellent IT skills including advanced Excel skills
(d) have the requisite knowledge and ability (including a high standard of suitability and management ability) for the proper discharge of the duties of the office.
Health
A candidate for and any person holding the office must be fully competent and capable of undertaking the duties attached to the office and be in a state of health such as would indicate a reasonable prospect of ability to render regular and efficient service.
Character
Each candidate for and any person holding the office must be of good
character
Age
Age restrictions shall only apply to a candidate where he/she is not classified as a new entrant within the meaning of the Public Services Superannuation Act, 2004). A candidate who is not classified as a new entrant must be under 65 years of age.
Attachment:


Candidate Information Pack - GM DNE.pdf

| | |
| --- | --- |
| Already a member of our Talent Pool? Login here to Apply | Join our Talent Pool + submit your application |