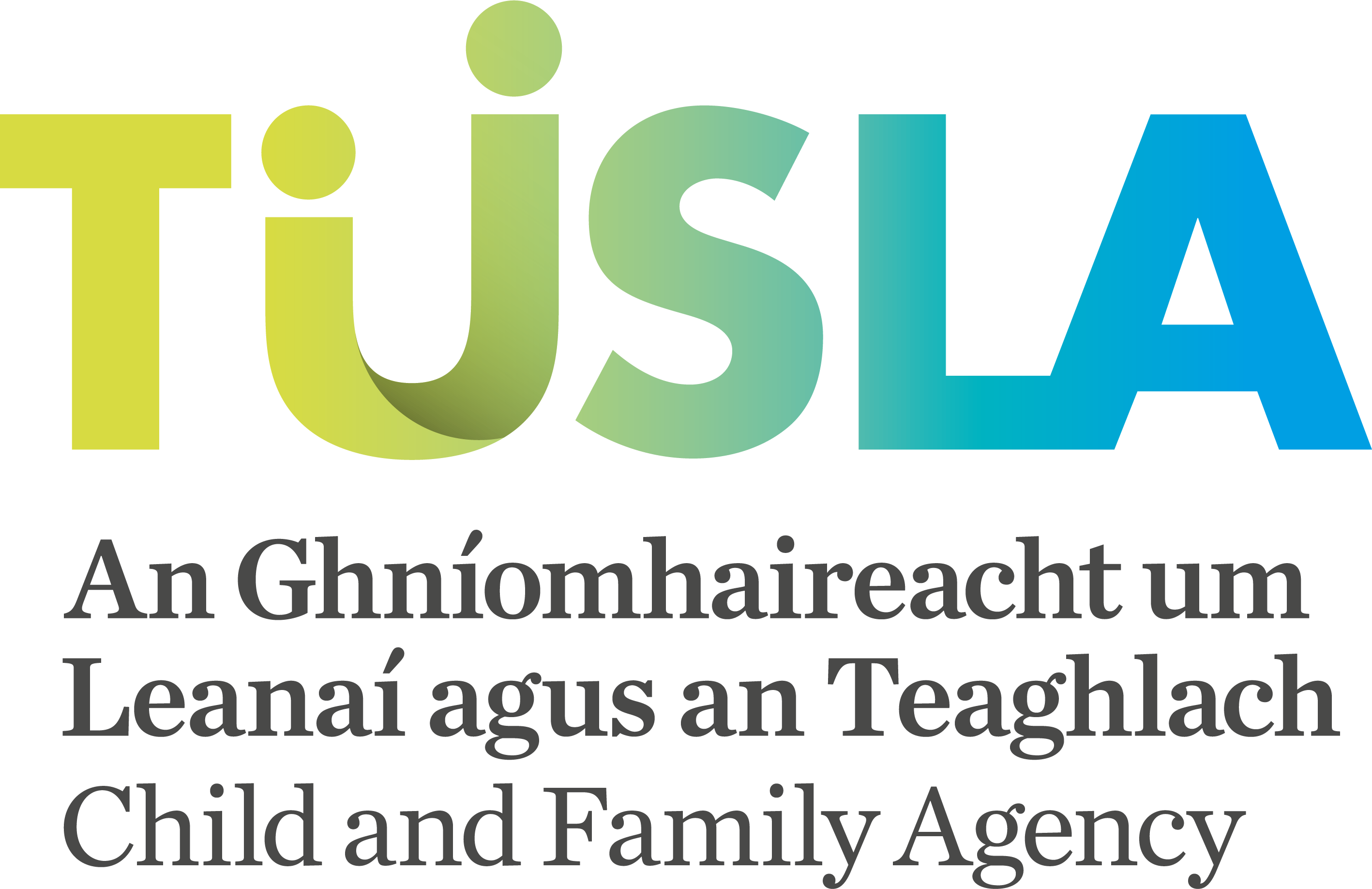 ICT Service Delivery Lead Grade VII x 4
Nationwide

Salary: See Description for Details
IT, Communications and Software
Permanent

Closing Date: 15/03/2021

Closing Time: 12:00

Recruitment start: 18/02/2021
Job Summary
The Child and Family Agency was established on 1st January 2014 and is responsible for improving wellbeing and outcomes for children. It represents the most comprehensive reform of services for the development, welfare and protection of children and the support of families ever undertaken in Ireland. It is an ambitious move which brings together some 4,000 staff who were previously employed within Children and Family Services of the Health Service Executive, the National Educational Welfare Board and the Family Support Agency.
The Child and Family Agency has responsibility for the following range of services:
Child Welfare and Protection Services, including family support services

Family Resource Centres and associated national programmes

Early years (pre-school) Inspection Services

Educational Welfare responsibilities including School completion programmes and Home School Liaison

Domestic, sexual and gender based violence services

Services related to the psychological welfare of children

Adoption & Alternative Care
Further information is available on www.tusla.ie
About Tusla ICT
Tusla has one of the largest ICT networks in the Public Service with 5,000 users in over 300 locations. Tulsa ICT have established a team of highly skilled technical and support professionals that are tasked with providing the innovation, systems and support required to assist Tusla in delivering its services and achieving its business and strategic objectives.
The ICT Directorate consists of 6 units:
Applications team are responsible for developing innovative applications that support the work of Tusla and assist staff in maximising the use of technology to work efficiently and effectively.
Infrastructure team manage the Tusla network, telephone systems, servers, storage and cloud services.
Data team are responsible for improving the management of data held by Tusla in a secure, holistic and consistent manner that serves the data and information needs of all Tusla stakeholders.
Service Delivery team provide users with the ICT devices, systems and support they require to efficiently perform their role. The Service Delivery unit is responsible for the ICT service desk, change management, incident manager and problem management.
Practice and Regional team work with social work, social care, family support and educational welfare teams to ensure ICT services and systems are aligned to practice requirements. The regional team are responsible for oversight and supporting the delivery of ICT service across Tusla's 300 office locations.
Service Strategy and Design team are responsible for Strategy Management, Business Relationship Management, Service Portfolio Management, Financial Management, Service Catalogue Management, Risk Management, Information Security Management, Service Continuity Management and Compliance Management.
Tusla is organised into 4 regional organisation structures: South, West, Dublin North East and Dublin Mid Leinster. Tusla ICT are recruiting 4 ICT Service Delivery Leads (one assigned to each region) to lead the ICT service desk for the assigned region and manage a local team of regional ICT support officers (3 staff in each region). The role is also responsible for co-ordinating local ICT service initiatives such as technology refresh, office moves\upgrade, local tech hubs etc.
Job Objectives
Main Duties and Responsibilities
Lead the team of regional ICT support officers

Manage the region's ICT service desk in line with the service catalogue

Co-ordinate ICT setups for new joiners and movers

Co-ordinate ICT access removal and device management for leavers

Manage ICT asset management for the region

Manage local ICT service initiatives such as

technology refresh, office moves\upgrade, local tech hubs etc
Relationship Management and Collaboration
Work closely with regional colleagues and teams to deliver a quality focused ICT service to all users

Works in collaboration with other ICT teams as required to support the transition of new services to the service desk and to assist in the delivery of ICT initiatives across the region as required
Resource Management
Manage the work of the ICT support offices based in the region
Health & Safety
Comply with and contribute to the development of policies, procedures, guidelines and safe professional practice and adhere to relevant legislation, regulations and standards.
Have a working knowledge of the Health Information and Quality Authority (HIQA) Standards as they apply to the service for example National Standards for Child Protection and Care and comply with associated Tusla – Child and Family Agency protocols for implementing and maintaining these standards as appropriate to the role.

To support, promote and actively participate in sustainable energy, water and waste initiatives to create a more sustainable, low carbon and efficient health service.
The above Job Description is not intended to be a comprehensive list of all duties involved and consequently, the post holder may be required to perform other duties as appropriate to the post which may be assigned to him/her from time to time and to contribute to the development of the post while in office.
Skills Required
Applicants must by the closing date of application have the following:
Candidates must currently work with Tusla – Child and Family Agency, the HSE or within other statutory health agencies, or a body which provides services on behalf of the HSE under Section 38/39 of the Health Act 2004 or within a body that provides services on behalf of Tusla under Section 56 or Section 59 of the Child and Family Act 2013.

Have a third level qualification in ICT, Computer Science, Engineering or a related discipline

Have a minimum of 3 years' experience in an ICT service delivery related role

Have excellent hands on technical expertise and experience in supporting windows environments, 0365, Active Directory, end user device support and networking

Have excellent customer service and organisational skills

The requisite knowledge and ability for the proper discharge of the duties of the office.
Health
A candidate for and any person holding the office must be fully competent and capable of undertaking the duties attached to the office and be in a state of health such as would indicate a reasonable prospect of ability to render regular and efficient service.
Character
Each candidate for and any person holding the office must be of good
character
| | |
| --- | --- |
| Already a member of our Talent Pool? Login here to Apply | Join our Talent Pool + submit your application |