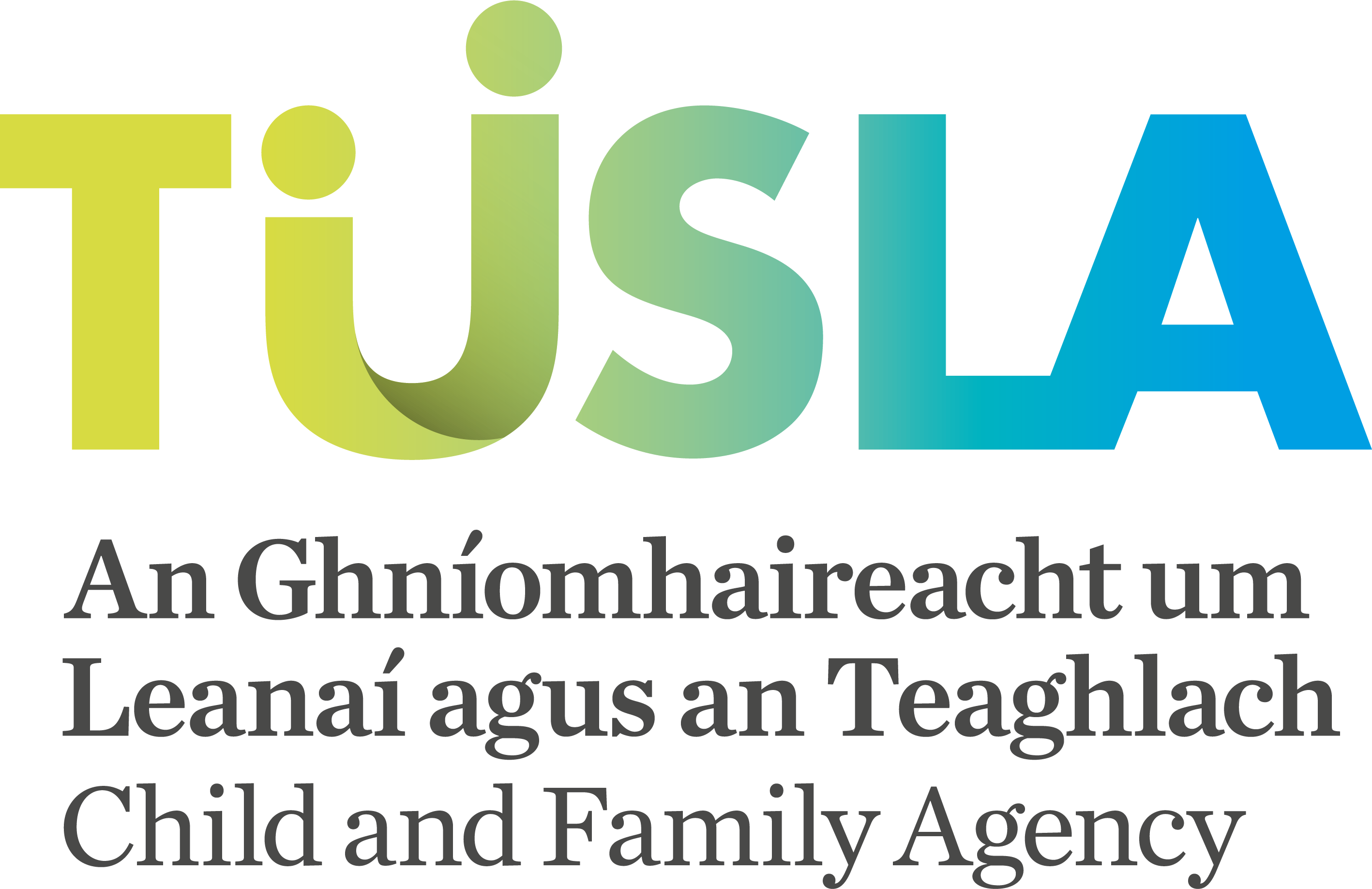 Senior Content and Digital Officer – Grade VII
Tusla Corporate Office, Brunel Building, Heuston South Quarter, Dublin 8

Salary: See Description for Details
IT, Communications and Software
Permanent

Closing Date: 17/05/2021

Closing Time: 12:00

Recruitment start: 22/04/2021
Job Summary
The Child and Family Agency was established on 1st January 2014 and is responsible for improving wellbeing and outcomes for children. It represents the most comprehensive reform of services for the development, welfare and protection of children and the support of families ever undertaken in Ireland. It is an ambitious move which brings together some 4,000 staff who were previously employed within Children and Family Services of the Health Service Executive, the National Educational Welfare Board and the Family Support Agency.
The Child and Family Agency has responsibility for the following range of services:
• Child Welfare and Protection Services, including family support services
• Family Resource Centres and associated national programmes
• Early years (pre-school) Inspection Services
• Educational Welfare responsibilities including School completion programmes and Home School Liaison
• Domestic, sexual and gender based violence services
• Services related to the psychological welfare of children
• Adoption & Alternative Care
Further information is available on www.tusla.ie
The Senior Content and Digital Officer will work as part the Corporate Communications Team to provide timely and effective content marketing and communications support, respond to the increasing demand for engaging digital content to maximise audiences, encourage engagement, expand access and increase Tusla's overall digital profile. The role will include managing the delivery of marketing and communications campaigns, creating digital content for online dissemination, analysing campaigns, managing, expanding and updating Tusla's websites and intranet site.
The Senior Content & Digital Officer will work with the Corporate Communications Team on messaging, campaign planning and overall targets and aims for communications.

Job Objectives
Main Duties and Responsibilities
• Ensure all content created is aligned with Tusla's renewed vision, mission, values and objectives of the Tusla Corporate Plan (2021-2023)
• Day to day management and maintenance of Tusla's websites and intranet site.
• Create and publish engaging content
• Optimise content according to Search Engine Optimisation (SEO)
• Use content management systems to analyse website traffic and user engagement metrics
• Work with subject matter experts to ensure content is accurate
• Improve user experience of Tusla.ie and the Tusla Hub/Intranet by ensuring that all digital content meets user needs and appropriate standards
• Manage the migration of content form legacy CMS to Tusla's new Microsoft SharePoint infrastructure for Tusla Hub/intranet.
• Deliver guidance to internal clients on digital content generation
• Respond to requests for digital support and scope content projects by liaising with internal clients
• Build strong relationships with digital content stakeholders from various teams in the organisation
• Show commitment to consistency and excellence across all our digital content in terms of quality and tone of voice
• Repurpose digital content for different mediums including social media, video, infographics etc.
• Identify opportunities to improve our digital options and editorial process for digital content
• Create video and motion graphic content for both internal and external audiences
• Create video and motion graphic content from concept and scripting, to filming, editing and publication.
• Perform multi camera filming and audio recording.
• Perform image and graphic creation and editing tasks
• Manage all paid social media content
• Deliver content audits to ensure content is up-to-date
• Work proactively with all directorates within the Agency to ensure excellent internal communication and strong effective joint working relationships.
• Support procurement and tendering activities within the corporate communications office, as required.
• Work with colleagues from the Corporate Communications Section, from other Divisions and external partners as required
• Provide support with overall office and team workload
• Keep up to date with industry best practice and monitor content activities of competitor websites

Health & Safety
• Comply with and contribute to the development of policies, procedures, guidelines and safe professional practice and adhere to relevant legislation, regulations and standards.
• Have a working knowledge of the Health Information and Quality Authority (HIQA) Standards as they apply to the service for example National Standards for Child Protection and Care and comply with associated Tusla – Child and Family Agency protocols for implementing and maintaining these standards as appropriate to the role.
• To support, promote and actively participate in sustainable energy, water and waste initiatives to create a more sustainable, low carbon and efficient health service.

The above Job Description is not intended to be a comprehensive list of all duties involved and consequently, the post holder may be required to perform other duties as appropriate to the post which may be assigned to him/her from time to time and to contribute to the development of the post while in office.
Skills Required
Applicants must by the closing date of application have the following:
• Be currently in employment with Tusla – Child and Family Agency, the HSE or within other statutory health agencies, or a body which provides services on behalf of the HSE under Section 38 or 39 of the Health Act 2004 or within a body that provides services on behalf of Tusla under Section 56 or Section 59 of the Child and Family Act 2013.
• Have at least 2 years' administrative experience in a designated office within the services mentioned above.
• Hold a relevant third level qualification in Communications, Digital Marketing, Journalism, Multi-Media or other related field, which demonstrates knowledge of creating and communicating content (written/digital/filmed/imagery).
• Minimum of five years' experience managing and creating digital content and working on digital media platforms in either an agency or in-house setting.
• Minimum of one years' experience working on digital content and platforms in a large and complex organisation, ideally within the public sector, regulatory or social care areas.
• Experience of developing, managing, delivering and analysing digital communications strategies.
Health
A candidate for and any person holding the office must be fully competent and capable of undertaking the duties attached to the office and be in a state of health such as would indicate a reasonable prospect of ability to render regular and efficient service.
Character
Each candidate for and any person holding the office must be of good
character
| | |
| --- | --- |
| Already Registered? Login Here | Join Our Talent Pool & Submit |