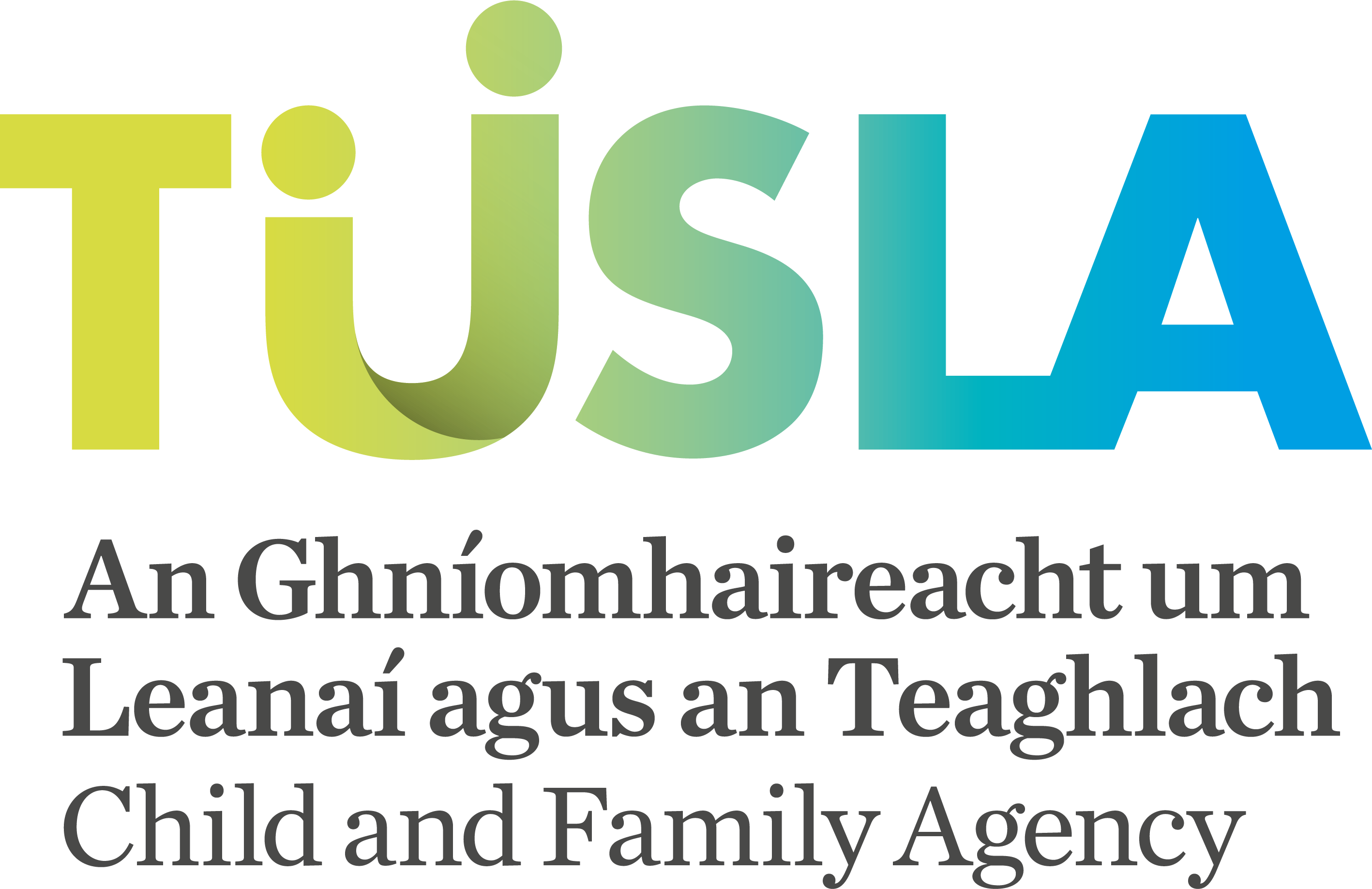 Grade V HR Dublin North East- Specified Purpose Contract
Dunshaughlin, Co. Meath.

Salary: See Description for Details
Other
Temporary/Contract/Project

Closing Date: 27/09/2021

Closing Time: 12:00

Recruitment start: 02/09/2021
Job Summary
The Child and Family Agency was established on 1st January 2014 and is responsible for a range of statutory functions including provision of child protection, alternative care, specified regulatory services and a range of family support services. The Agency has commenced a major improvement programme with significant focus on Practice, Culture and Structure.The Agency currently has responsibility for a budget in excess of €800m and delivers its services through circa 5,000 people in 350 locations across the Country.
The Child and Family Agency has responsibility for the following range of services:
• Child Protection and Welfare
• Family Support
• Alternative Care
• Adoption
• Tusla Education Support Services (TESS)
• Domestic Sexual and General Based Violence (DSGBV)
• Children's Service Regulation
• Counselling and Therapeutic Supports
Further information is available on www.tusla.ie
Job Objectives
Main Duties and Responsibilities
Administration:
• Manage day to day HR business, including responding to queries, processing and onward transmission of forms to NPR, collation of applications for Control Group
• Prepare and distribute Temporary & Specified Purpose contracts as per approved guidelines
• Liaise with Tusla Recruit re status of vacancies and posts being recruited
• Have responsibility for co-ordinating Garda Vetting for existing staff, as appropriate
• Undertake SAP HR analysis and reporting, in conjunction with National Office
• Manage, collate and assist with responding to IR queries from staff representative organisations
• Ensure that archives and records are accurate, maintained confidentially and readily available to the appropriate authority
• Research, collect and collate data in preparing reports and submissions.
• Knowledge of relevant legislation, regulations, precedents etc.
• Organise and manage meetings as required
• Take minutes at meetings and prepare for circulation following meetings
• Actively contribute to the continual improvement of recruitment services
• Co-operate with developments and use of information technology.
Finance/ Budgeting:
• Monitor and control the use of resources, including WTE ceilings.
• Raise and follow up staff queries with Payroll
• Preparation of estimates and returns re staffing, costs.
• Implementation of financial procedures and regulations.
• Evaluate and make recommendations on proposals, which have funding implications.
Human Resources:
• Provides the relevant HR information necessary for HR management, thus assisting Area managers in their capacity to plan and organise services.
• Ensure that effective HR systems and processes are in place in the administration of employees terms & conditions of employment, and Personnel records by close liaison with NPR Shared Services
• Supervise and motivate staff as appropriate.
• Facilitate the giving and receiving of feedback.
• Quality assurance of the workload of the department/section.
• Identify training needs.
• Encourage and support staff to seek opportunities for their own development. • Facilitate Staff Induction.
• Provide support to Regional HR Manager.
• Maintain own knowledge of relevant HR procedures, practices and employment legislation to perform the role effectively and to ensure current work standards are met by own team
Communications:
• Manage the implementation of change.
• Improve and develop internal and external service delivery by good communications
• Respond to email and telephone queries in a timely manner and provide expert advice on HR matters
• Liaise regularly with HR in National Office
• Ensure HR Dept has access to up to date and relevant HR Circulars, Policies & Procedures and circulate same to Area Managers etc, as appropriate
Problem Solving/Decision Making:
• Evaluate and make decisions.
• Demonstrate initiative in the resolution of complex issues.
Health & Safety
• Comply with and contribute to the development of policies, procedures, guidelines and safe professional practice and adhere to relevant legislation, regulations and standards.
• Have a working knowledge of the Health Information and Quality Authority (HIQA) Standards as they apply to the service for example National Standards for Child Protection and Care and comply with associated Tusla – Child and Family Agency protocols for implementing and maintaining these standards as appropriate to the role.
• To support, promote and actively participate in sustainable energy, water and waste initiatives to create a more sustainable, low carbon and efficient health service.
The above Job Description is not intended to be a comprehensive list of all duties involved and consequently, the post holder may be required to perform other duties as appropriate to the post which may be assigned to him/her from time to time and to contribute to the development of the post while in office.
Skills Required
Applicants must by the closing date of application have the following:
• Be in current employment with Tusla – Child and Family Agency or with the HSE or within other statutory health agencies, or a body which provides services on behalf of the HSE under Section 38/39 of the Health Act 2004 or within a body that provides services on behalf of Tusla under Section 56 or Section 59 of the Child and Family Act 2013.
• Have at least 2 year's administrative experience in a designated office within the Services as specified above
• Have experience of working in a Recruitment / HR environment delivering an efficient
recruitment service or other HR service.
• Experience of working collaboratively with multiple internal and external stakeholders
and customers, as relevant to this role.
• Experience of managing and delivering multiple concurrent pieces of work.
• Have the requisite knowledge and ability, including a high standard of suitability and
ability, for the proper discharge of the duties of the office.
Health
A candidate for and any person holding the office must be fully competent and capable of undertaking the duties attached to the office and be in a state of health such as would indicate a reasonable prospect of ability to render regular and efficient service.
Character
Each candidate for and any person holding the office must be of good character
| | |
| --- | --- |
| Already Registered? Log in here | Join our Talent Pool + submit your application |