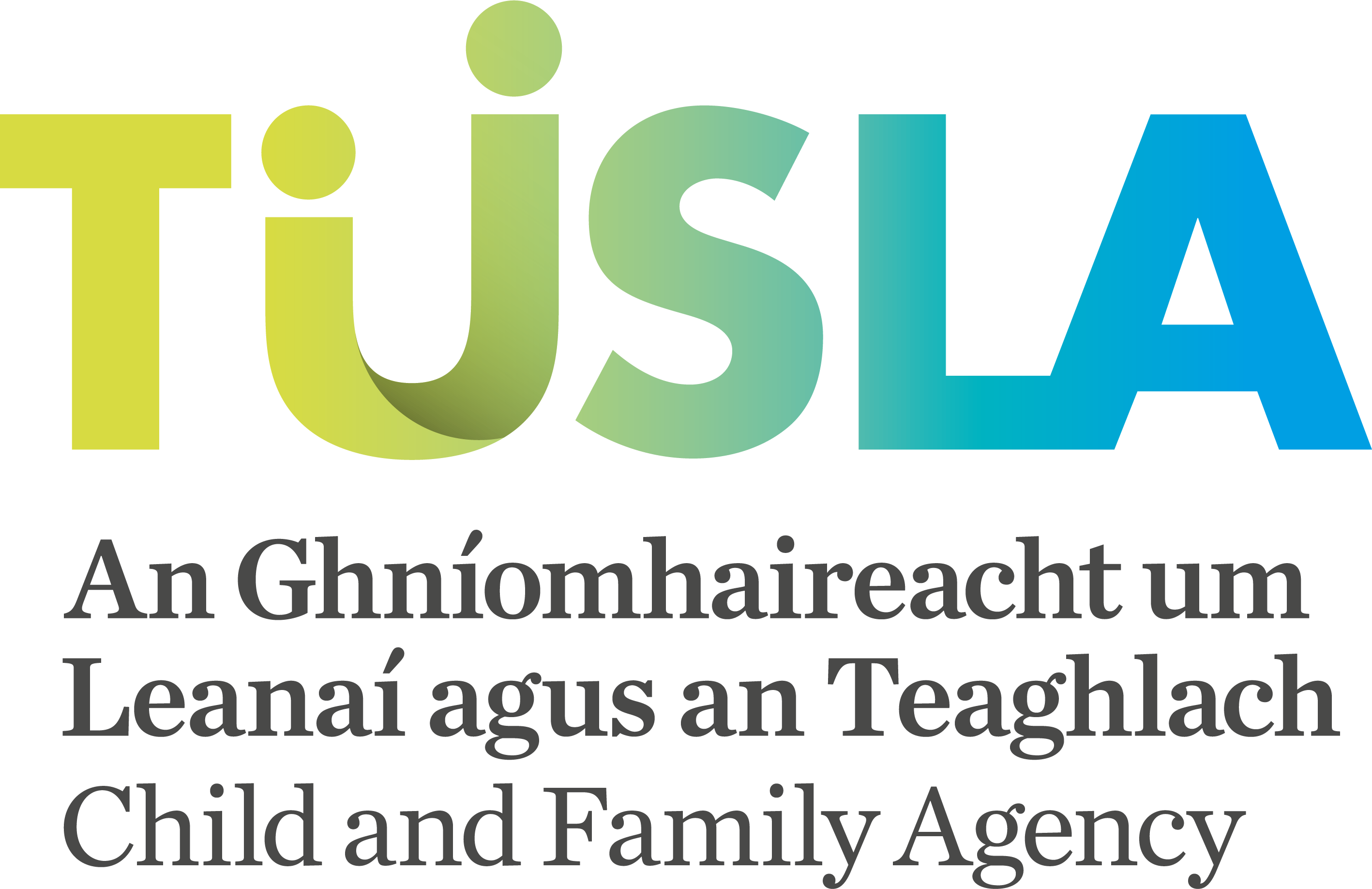 Assistant Psychologist – Fixed Term Contract
NIAPP DN, Dorset St, Dublin 1

Salary: See Description for Details
Other
Temporary/Contract/Project

Closing Date: 07/02/2022

Closing Time: 12:00

Recruitment start: 13/01/2022
Job Summary
The Child and Family Agency was established on 1st January 2014 and is responsible for a range of statutory functions including provision of child protection, alternative care, specified regulatory services and a range of family support services. The Agency has commenced a major improvement programme with significant focus on Practice, Culture and Structure.
The Agency currently has responsibility for a budget in excess of €800m and delivers its services through circa 5,000 people in 350 locations across the Country.
The Child and Family Agency has responsibility for the following range of services:
Child Protection and Welfare

Family Support

Alternative Care

Adoption

Tusla Education Support Services (TESS)

Domestic Sexual and General Based Violence (DSGBV)

Children's Service Regulation

Counselling and Therapeutic Supports
Further information is available on Further information is available on http://www.tusla.ie
Job Objectives
To support and enhance the professional service to young people and families within the service. To assist in maintaining a data base. To administer measures to assist in the evaluation of the service. To undertake a research project.
Main Duties and Responsibilities
The Assistant Psychologist will be required:
To assist in maintaining a client data base.
To support the clinical team in the assessment of young people and their families attending the service, including the administration, scoring, interpretation and reporting of psychometric measures under the supervision of the Principal Clinical Psychohologist.
To undertake a small research project that will assist the development of the service under the supervision of the Principal Clinical Psychologist
Attend individual supervision with the Principal Clinical Psychologist
Attend in-service training in NIAPP DN
Comply with mandatory training requirements as per Tusla policy.
Attend service related meetings as required both on and off site
Participate in audit and presentations as required
Attendance at team meetings and Observation and note-taking of group programmes
Health & Safety
Comply with and contribute to the development of policies, procedures, guidelines and safe professional practice and adhere to relevant legislation, regulations and standards.
Have a working knowledge of the Health Information and Quality Authority (HIQA) Standards as they apply to the service for example National Standards for Child Protection and Care and comply with associated Tusla – Child and Family Agency protocols for implementing and maintaining these standards as appropriate to the role.
To support, promote and actively participate in sustainable energy, water and waste initiatives to create a more sustainable, low carbon and efficient health service.
The above Job Description is not intended to be a comprehensive list of all duties involved and consequently, the post holder may be required to perform other duties as appropriate to the post which may be assigned to him/her from time to time and to contribute to the development of the post while in office.
Skills Required
Applicants must by the closing date of application have the following:
Have a single honours Level 8 degree in Psychology accredited by the Psychological Society of Ireland (PSI) at not less than a 2.1 honours grade on the QQI qualifications framework
Or
A Level 8 honours degree in another subject (2.1 or higher) together with an
accredited conversion qualification at a minimum of (2.1) as conferring
eligibility for graduate membership of the Psychological Society of Ireland
Or
A qualification equivalent to the above accredited by the British Psychological
Society for graduate membership of the British Psychological Society
Or
A qualification equivalent to either (i) or (ii) which would allow the applicant to
become a graduate member of the PSI.
And
Candidates must possess the requisite knowledge and ability, including a high standard of suitability and administrative ability, for the proper discharge of the duties of the office.
Health
A candidate for and any person holding the office must be fully competent and capable of undertaking the duties attached to the office and be in a state of health such as would indicate a reasonable prospect of ability to render regular and efficient service.
Character
Each candidate for and any person holding the office must be of good character
| | |
| --- | --- |
| Already Registered? Log in here | Join our Talent Pool + submit your application |