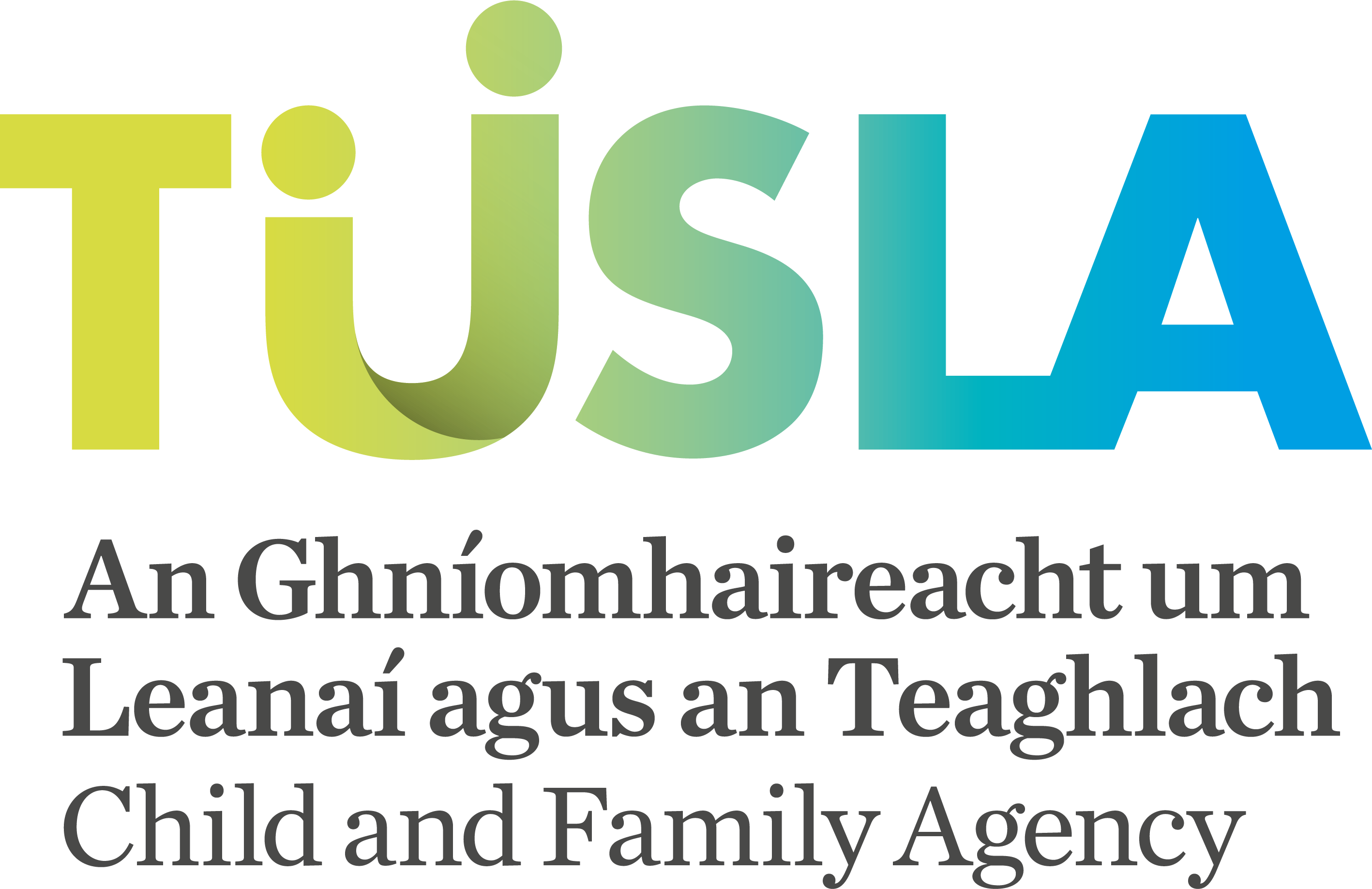 Finance Payroll Officer – Grade VII – Specified Purpose 18 Months
Brunel Building, Heuston South Quarter, Dublin 8

Salary: See Description for Details
Other
Temporary/Contract/Project

Closing Date: 07/02/2022

Closing Time: 12:00

Recruitment start: 13/01/2022
Job Summary
The Child and Family Agency was established on 1st January 2014 and is responsible for a range of statutory functions including provision of child protection, alternative care, specified regulatory services and a range of family support services. The Agency has commenced a major improvement programme with significant focus on Practice, Culture and Structure.

The Agency currently has responsibility for a budget in excess of €800m and delivers its services through circa 5,000 people in 350 locations across the Country.

The Child and Family Agency has responsibility for the following range of services:
• Child Protection and Welfare
• Family Support
• Alternative Care
• Adoption
• Tusla Education Support Services (TESS)
• Domestic Sexual and General Based Violence (DSGBV)
• Children's Service Regulation
• Counselling and Therapeutic Supports

Further information is available on www.tusla.ie

Purpose of Role:

Working in Finance Payroll within Finance Department of Tusla
Job Objectives
Main Duties and Responsibilities

• Weekly review and approval of Tusla payroll runs, annual pay expenditure 2021 approx. €300m;
• Weekly review of the Gross to Net files;
• Approval of off-cycle payroll payments;
• Updating ROS and processing Revenue taxes for payment;
• Review/oversight of PAYMOD;
• Review and approval for Travel & Subsistence payroll payment files;
• Preparing SAP journals where required;
• Managing the SAP journal interface between the HR Payroll system and Finance system;
• Submission of quarterly statistical EHECS information to CSO on pay and staff numbers;
• Review and approve monthly pension invoices for payment and processing required journal entries;
• Review PRSI class for Payroll Independent vendor setups;
• Monitoring and oversight of payroll overpayment balances;
• Gather information required for audits from C&AG and Internal Audit;
• Gather information for Parliamentary and Freedom of Info queries;
• Support achievement of value for money;
• Any other duties assigned by Grade VIII Financial Accountant;
• Assist in the further development of the Finance Payroll function:
• Management and training responsibility for two staff members;
• To provide cover for Grade VIII Financial Accountant when required.

Resource Management

• Support the Finance function to implement the above outlined responsibilities with a clear focus on change management and developmental support;
• Provide training and development support where applicable

Health & Safety

• Comply with and contribute to the development of policies, procedures, guidelines and safe professional practice and adhere to relevant legislation, regulations and standards.
• Have a working knowledge of the Health Information and Quality Authority (HIQA) Standards as they apply to the service for example National Standards for Child Protection and Care and comply with associated Tusla – Child and Family Agency
protocols for implementing and maintaining these standards as appropriate to the role.
• To support, promote and actively participate in sustainable energy, water and waste initiatives to create a more sustainable, low carbon and efficient health service.

The above Job Description is not intended to be a comprehensive list of all duties involved and consequently, the post holder may be required to perform other duties as appropriate to the post which may be assigned to him/her from time to time and to contribute to the development of the post while in office.
Skills Required
Applicants must by the closing date of application have the following:

• Be currently in employment with Tusla – Child and Family Agency, with the HSE or within other statutory health agencies, or a body which provides services on behalf of the HSE under Section 38/39 of the Health Act 2004 or within a body that provides services on behalf of Tusla under Section 56 of the Child and Family Act 2013.

• Have at least 2 years' relevant payroll accounting experience as defined within the job specifications.

• Direct knowledge and application of Payroll and Payroll Accounting processing.

• Excellent IT skills including advanced Excel skills
• Possess sufficient administrative capacity to discharge the functions of the Grade VII.

Health

A candidate for and any person holding the office must be fully competent and capable of undertaking the duties attached to the office and be in a state of health such as would indicate a reasonable prospect of ability to render regular and efficient service.

Character

Each candidate for and any person holding the office must be of good
character.
| | |
| --- | --- |
| Already Registered? Log in here | Join our Talent Pool + submit your application |