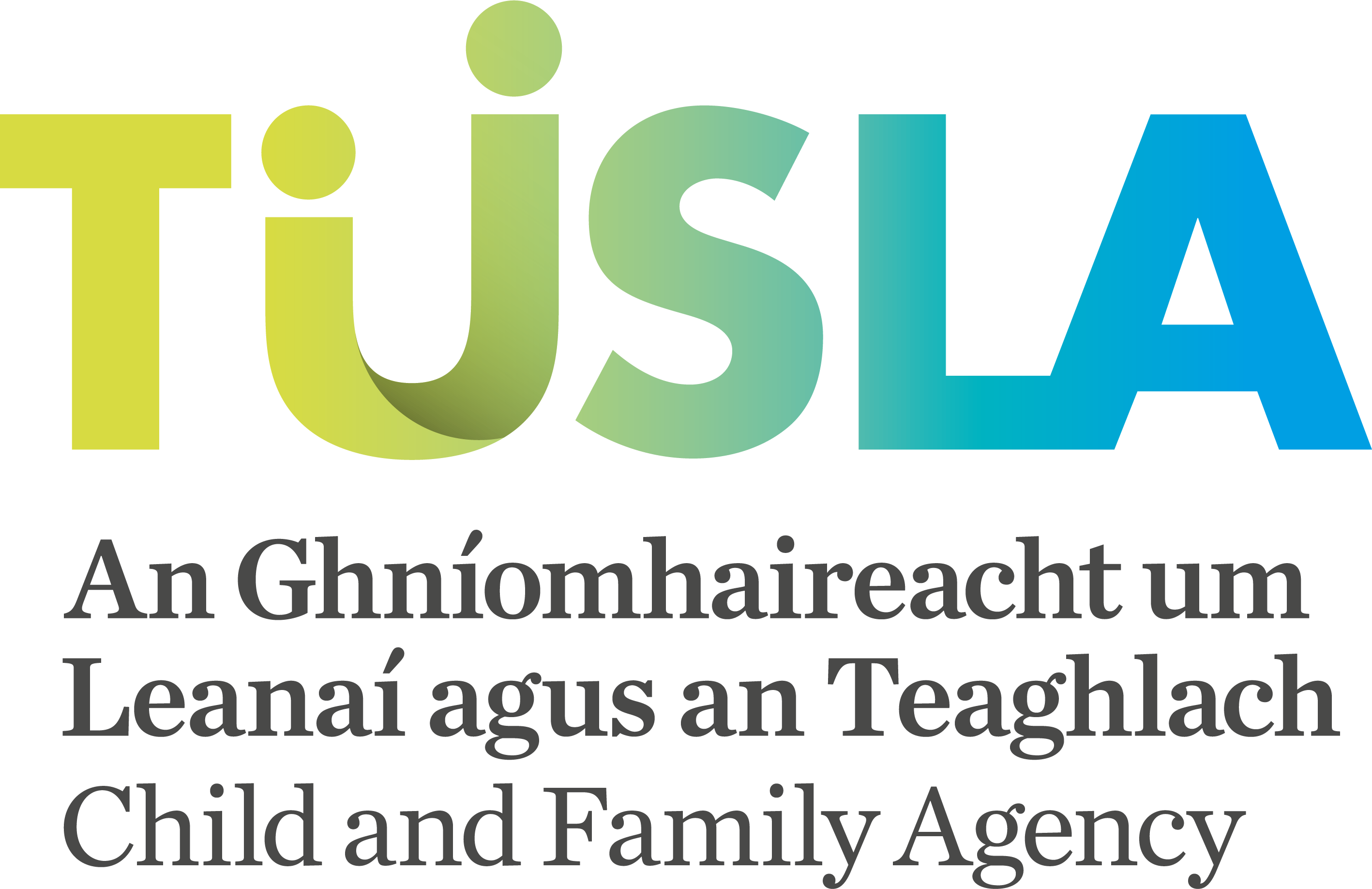 Grade VII Human Resource- South – Specified Purpose Contract
Waterford, Ireland

Salary: See Description for Details
Other
Temporary/Contract/Project

Closing Date: 11/07/2022

Closing Time: 12:00

Recruitment start: 23/06/2022
Job Summary
The Child and Family Agency was established on 1st January 2014 and is responsible for a range of statutory functions including provision of child protection, alternative care, specified regulatory services and a range of family support services. The Agency has commenced a major improvement programme with significant focus on Practice, Culture and Structure.
The Agency currently has responsibility for a budget in excess of €800m and delivers its services through circa 5,000 people in 350 locations across the Country.
The Child and Family Agency has responsibility for the following range of services:
Child Protection and Welfare

Family Support

Alternative Care

Adoption

Tusla Education Support Services (TESS)

Domestic Sexual and General Based Violence (DSGBV)

Children's Service Regulation

Counselling and Therapeutic Supports
Further information is available on www.tusla.ie
Purpose of the Role
To monitor and maintain resources within the agency for the assigned area of the post. Work collaboratively with Finance, Service Managers and HR Managers within the region/other regions and at corporate level to ensure that resources are appropriately managed in line with best practice with emphasis on workforce planning and resource allocation.
Assist in the development of robust reporting systems to report on variances and provide an analysis of resources within the system. Use the analysis and reports to provide a staffing plan that links directly to the staffing budget allocations for the region. Contribute to the development of an operational workforce plan that provides for short-term staff needs within the upcoming year and contributes to development of a strategic workforce plan for the agency.
Responsible for the delivery of a range of HR/ER services within the Area and the provision of advice and guidance on HR and IR issues in order to support the Service Managers.
Support the process in the changing structure of Tusla Child & Family Agency.
Job Objectives
Main Duties and Responsibilities
Develop a system of working collaboratively with the Service Managers/Operations to develop a Workforce Plan to meet the current and future resource needs of the assigned Region

Monitor an agreed headcount/resource allocation/vacancies and provide reports for each Area within the region

Ensure that Job Orders for recruitment are timely and within allocated budget by engaging with Service Managers/Operations on a daily/weekly basis

Engage and consult with Service Managers/Operations to ensure the areas are supported from a recruitment perspective to meet the exigencies of the service.

Work closely with Tusla Recruit and Service Managers/Operations to ensure recruitment processes are progressed in a timely manner to meet the needs of the service.

Monitor agency usage in line with agreed processes

Quality assure the day to day management of associated HR processes e.g. Job order submission, reporting and recruitment planning.

Deal with internal and external audit queries in consultation with the Regional and Corporate HR Management

To advise and assist Hiring Managers and Management in relation to compliance with the Codes of Practice set down by the Commission of Public Service Appointments

To work with Senior Management, as assigned by the line Manager, on all new initiatives/ developments/ projects which have a resource allocation

implication

To keep updated with estimates, business plans and strategies on resource allocation

Prepare information/reports for submission to HR Management/ Operations/Board Reports

Provide regular recruitment reports that capture all recruitment and selection activity for the region

Develop relationships with the Regional Management Team and other relevant stakeholders to implement the above outlined responsibilities at Regional Level with a clear focus on change management and Workforce Planning

Provide expert support and guidance while monitoring activity levels to ensure the correct resources are provided and are on target with plans and deadlines set

Supervise and manage any assigned staff

Provide expert guidance and support to Service Managers / Operations on HR policy, procedure and legislation to ensure compliance with best practice

Liaise with Corporate HR Teams – Tusla Recruit, HR Business Support, Corporate Employee Relations, Health and Wellbeing

Provide support to the Regional HR Manager in IR/ER processes and attend meetings with staff partners, as required

Develop Standard Operating Procedures for the HR team

Assist in the training of colleagues where required

Deputise for the Regional HR Manager as required
Health & Safety
​​​​​​​

Comply with and contribute to the development of policies, procedures, guidelines and safe professional practice and adhere to relevant legislation, regulations and standards.

Have a working knowledge of the Health Information and Quality Authority (HIQA) Standards as they apply to the service for example National Standards for Child Protection and Care and comply with associated Tusla – Child and Family Agency protocols for implementing and maintaining these standards as appropriate to the role.

To support, promote and actively participate in sustainable energy, water and waste initiatives to create a more sustainable, low carbon and efficient health service.
The above Job Description is not intended to be a comprehensive list of all duties involved and consequently, the post holder may be required to perform other duties as appropriate to the post which may be assigned to him/her from time to time and to contribute to the development of the post while in office.
Skills Required
Applicants must by the closing date of application have the following:
Be currently in employment with Tusla – Child and Family Agency, with the HSE or within other statutory health agencies, or a body which provides services on behalf of the HSE under Section 38/39 of the Health Act 2004 or within a body that provides services on behalf of Tusla under Section 56 of the Child and Family Act 2013
and
Have at least 2 years' administrative experience in a designated office within the services mentioned above
and
At

least 3 years'

experience at working within a HR setting with a working knowledge of General HR activities including employment monitoring and recruitment and selection processes
and
Significant experience of public sector recruitment process and procedure along with

relevant operational knowledge
and
Proven experience of having delivered on various HR projects achieving the delivery of significant results through a project management approach.
and
Experience of achieving results through engagement with multiple stakeholders and competing demands as relevant to the role
and
Have excellent IT skills including advanced Excel skills
and
Have the requisite knowledge and ability (including a high standard of suitability and management ability) for the proper discharge of the duties of the office
Health
A candidate for and any person holding the office must be fully competent and capable of undertaking the duties attached to the office and be in a state of health such as would indicate a reasonable prospect of ability to render regular and efficient service.
Character
Each candidate for and any person holding the office must be of good character.
| | |
| --- | --- |
| Already Registered? Log in here | Join our Talent Pool + submit your application |