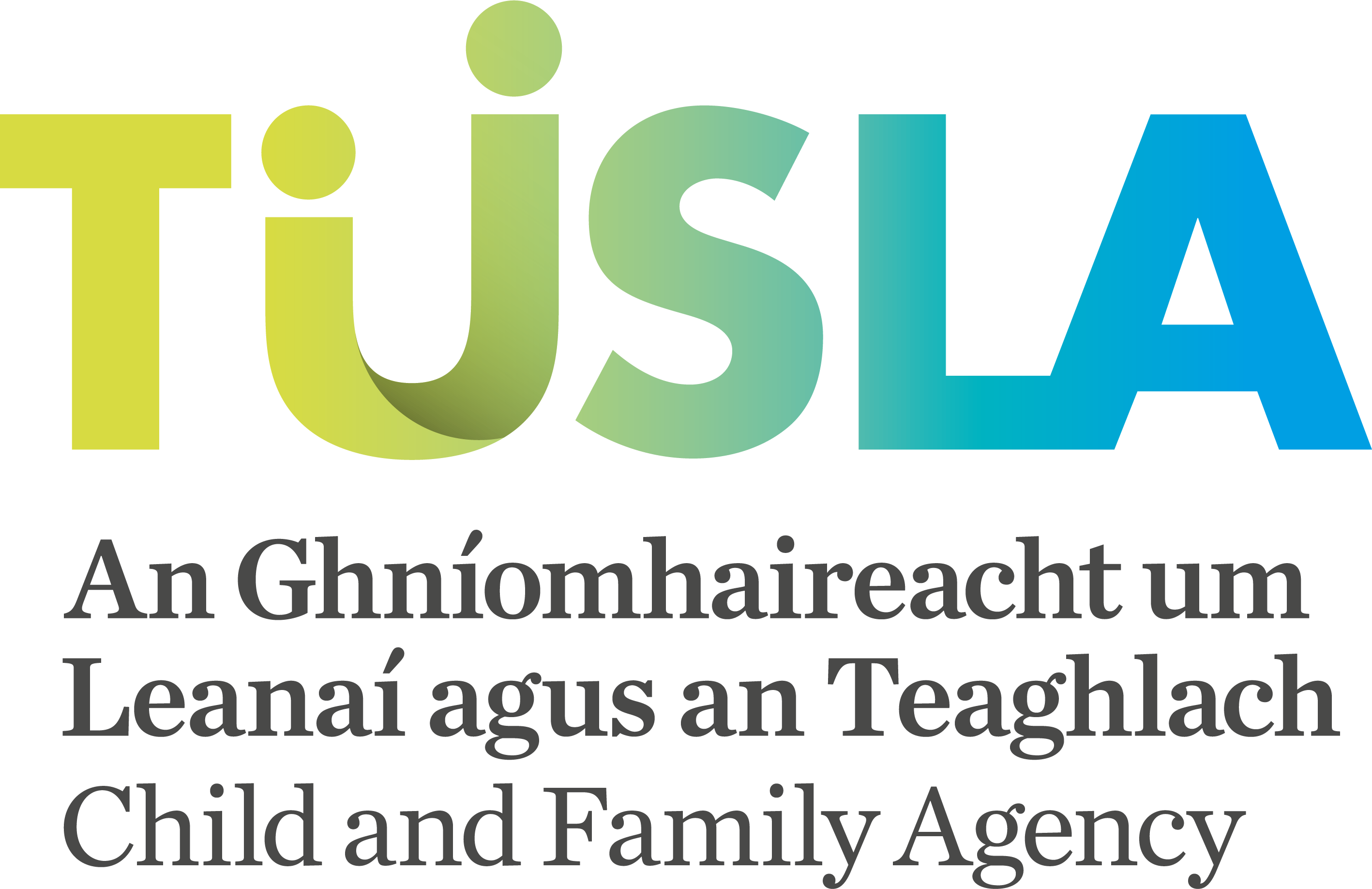 **UPDATED** Grade VIII – Cyber Security Infrastructure Lead
The initial vacancy is Nationwide. Tusla has large number of offices nationwide. This role can operate from the nearest Tusla office with available space. For Tusla Region / Areas please look at list of Local Area Services

Salary: See Description for Details
Other
Permanent

Closing Date: 03/04/2023

Closing Time: 12:00

Recruitment start: 16/03/2023
Job Summary
The Child and Family Agency was established on 1st January 2014 and is responsible for a range of statutory functions including provision of child protection, alternative care, specified regulatory services and a range of family support services. The Agency has commenced a major improvement programme with significant focus on Practice, Culture and Structure.
The Agency currently has responsibility for a budget in excess of €800m and delivers its services through circa 5,000 people in 350 locations across the Country.
The Child and Family Agency has responsibility for the following range of services:
Child Protection and Welfare

Family Support

Alternative Care

Adoption

Tusla Education Support Services (TESS)

Domestic Sexual and Gender Based Violence (DSGBV)

Children's Service Regulation

Counselling and Therapeutic Supports
Further information is available on www.tusla.ie
About Tusla ICT
Tusla has one of the largest ICT networks in the Public Service with almost 6,000 users in over 250 locations. Tulsa ICT have established a team of highly skilled technical and support professionals that are tasked with providing the innovation, systems and support required to assist Tusla in delivering its services and achieving its business and strategic objectives.
Job Objectives
Main Duties and Responsibilities
Implement cyber security best practice across Tusla's ICT infrastructure.

Manage the ICT security team.

Architect security solutions and develop supporting technical design documentation.

Manage infrastructure related security controls and systems, such as firewalls, IDS/IPS, network access control, network segmentation, anti-virus, email filtering, internet security, device encryption etc.

Monitor all security related reporting and alert systems and manage any issues to resolution.

Hands-on technical lead in managing ICT security incidents.

Manage the ICT Infrastructure security baseline assessment and continuous improvement action plan.

Conduct vulnerability scans and security risk assessments. Develop and manage remediation action plans as required.

Lead on the implementation of security standards

Develop detailed understanding of all systems becoming the key expert in the ICT team to support knowledge transfer to the rest of the infrastructure and other ICT support teams

Procurement of ICT Security Solutions and working with colleagues in the ICT Directorate on other ICT Procurements.
Managing & Delivering Results (Operational Excellence)
Support the ICT Infrastructure Manager in embedding a culture of continuous improvement in the Infrastructure Team by driving improvements to work processes, tools and techniques.

Ensure that policies and procedures are aligned with best practice, are well documented and communicated to others.

Ensure that assigned projects are managed in line with stated objectives and within specified budget and timelines.

Implement agreed changes in a co-operative and supportive manner, finding innovative ways to deliver service improvements within resource limitations.

Develop appropriate project methodologies and establish working practices that promote cross-functional team working.

Work with other ICT teams in the implementation and roll-out of new developments, with a particular emphasis on consistency and alignment across the system and reference to best practice, outcome measures and value for money
Teamwork, Leadership & Building and Maintaining Relations
Mentoring and managing other members of the ICT Infrastructure Team

as appropriate.

Be accountable for own work and that of others as appropriate.

Work on own initiative as well as part of a wider team.

Co-operate and work in harmony with other teams and disciplines.

Lead by example, motivate and encourage others, build team commitment.

Deal with under performance in a timely and constructive manner.
Finance & Human Resources
Monitor budgets and expenditure.

Develop and support business cases for new resources etc.

Support HR processes within the directorate.
Commitment to providing a quality service
Be flexible and adaptable in his / her approach to work, embrace change and adapt work practices accordingly.

Promote and maintain a quality customer-focused environment.

Monitor efficiency within own area of responsibility and take remedial action or notify supervisor as appropriate.

Continuously seek to improve systems / processes.
Education & Training
Keeping abreast of latest developments in ICT Security to ensure the team are maximising the latest innovation and best practice.

Maintain standards of practice and levels of professional knowledge by participating in continuous professional development initiatives and attendance at courses as appropriate.

Engage in career and professional development planning.

Oversee the provision of a framework for the promotion of staff development and training by making recommendations about the ongoing education, mentoring, training and in-service needs of the inspection and monitoring team.

Pursue continuous professional development to develop professional knowledge and keep updated with current and relevant security training.
Health & Safety
Comply with and contribute to the development of policies, procedures, guidelines and safe professional practice and adhere to relevant legislation, regulations and standards.

Have a working knowledge of the Health Information and Quality Authority (HIQA) Standards as they apply to the service for example National Standards for Child Protection and Care and comply with associated Tusla – Child and Family Agency protocols for implementing and maintaining these standards as appropriate to the role.

To support, promote and actively participate in sustainable energy, water and waste initiatives to create a more sustainable, low carbon and efficient health service.
The above Job Description is not intended to be a comprehensive list of all duties involved and consequently, the post holder may be required to perform other duties as appropriate to the post which may be assigned to him/her from time to time and to contribute to the development of the post while in office.
Skills Required
Applicants must by the closing date of application have the following:
Have a third level qualification in Computer Science or a related discipline.

Have a minimum of 5 years' experience working in a Senior Infrastructure or IT Security Role.

A minimum of 2 years' experience in an ICT Management or Architect role to include

a lead role in developing and supporting the Infrastructure Security of an enterprise.

Have demonstrated ongoing professional development in ICT and security related qualifications over their career.

Have the requisite knowledge and ability (including a high standard of suitability and management ability) for the proper discharge of the duties of the office.
Health
A candidate for and any person holding the office must be fully competent and capable of undertaking the duties attached to the office and be in a state of health such as would indicate a reasonable prospect of ability to render regular and efficient service.
Character
Each candidate for and any person holding the office must be of good character.
| | |
| --- | --- |
| Already Registered? Log in here | Join our Talent Pool + submit your application |