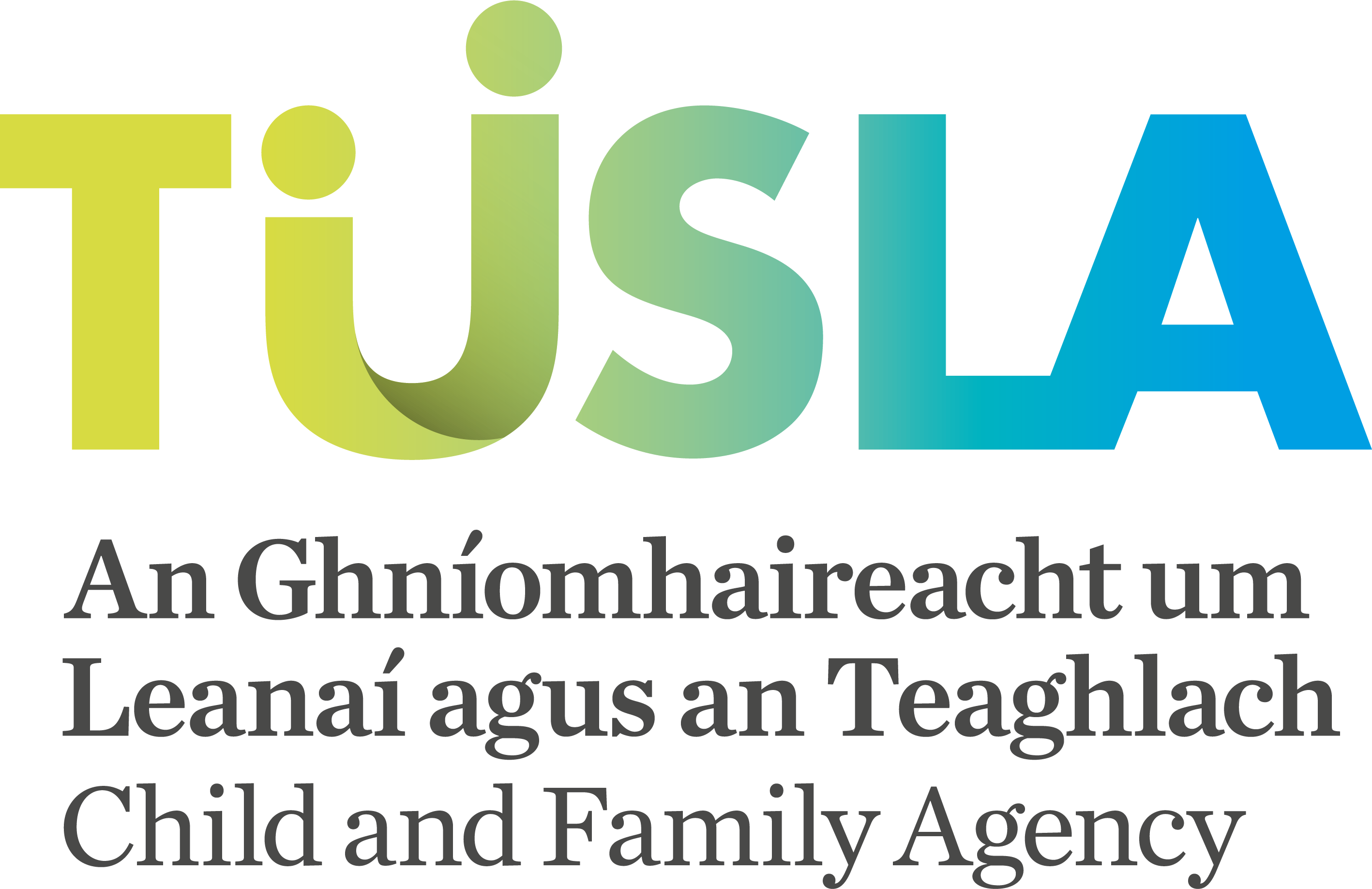 Clerical Officer Grade III - Corporate Location only (Heuston South Quarter, Dublin 8) 01 Feb 2018
| | |
| --- | --- |
| Heuston South Quarter, Saint John's Road West, Kilmainham, Ireland | Temporary/Contract/Project |
| Administrative and Clerical | Salary: See Description for Details |
| | Recruitment start: 01/02/2018 |
Job Description
The Child and Family Agency was established on 1st January 2014 and is responsible for improving wellbeing and outcomes for children. It represents the most comprehensive reform of services for the development, welfare and protection of children and the support of families ever undertaken in Ireland. It is an ambitious move which brings together some 4,000 staff who were previously employed within Children and Family Services of the Health Service Executive, the National Educational Welfare Board and the Family Support Agency.

The Child and Family Agency has responsibility for the following range of services:
• Child Welfare and Protection Services, including family support services
• Family Resource Centres and associated national programmes
• Early years (pre-school) Inspection Services
• Educational Welfare responsibilities including School completion programmes and Home School Liaison
• Domestic, sexual and gender based violence services
• Services related to the psychological welfare of children


Further information is available on www.tusla.ie

Job Objectives
The Clerical Officer will be responsible for the day to day administrative functions of the Department under the direction of the assigned supervisor/manager. The role covers all aspects of clerical and administrative work to ensure the effective running of the Department

The Clerical Officer is required to have sufficient knowledge of the relevant procedures and practices to perform the role efficiently and ensure the standards set are maintained.

General Administrative Duties:
• Day to day office duties eg. Correspondence, post, typing, Dictaphone typing, faxing, photocopying, filing etc.
• Logging all enquiries/telephone calls, complaints etc. Prioritising same, dealing with queries keeping supervisor/manager informed of progress and activities.
• Assist in the drafting and issue of letters, memos and general information to internal customers, clients and general public
• Populate, maintain and update local databases and records
• Work closely with all functions within the service to deliver planned services of your department
• Have an understanding of the Child and Family Agency and how it works
• Understand how your department impacts on the service users
• Understand how neighbouring departments and functions must combine their efforts to achieve optimum services levels
• Use knowledge of the organisation's structures and traditions to help achieve results
• Act in a manner that is consistent with the organisation's values and vision
• Treat all information and service users with confidentiality and discretion

Communication:
• Interpreting and providing written and oral information to staff and service users, i.e. by phone, letter, etc and contribute positively to the public image of Tusla - Child and Family Agency.
• Liaise and co-operate with other members of staff in the interest of providing the best possible service to service users.
• Understand service users by being approachable and by listening to them.

Legislative Compliance and Record Keeping:
• Have awareness of the guidelines and legislation that governs your area of work and ensure compliance when issuing advice and documentation
• Ensure compliance with Data Protection Act and Record Keeping/Retention
• Assist in the implementation of new legislation/guidelines and associated reports and tasks

Health & Safety
• Comply with the policies, procedures and safe professional practice of the Child and Family Agency by adhering to relevant legislation, regulations and standards
• Document appropriately and report any near misses, hazard
and accidents and bring them to the attention of relevant
designated individual(s) in line with best practice
• Work in a safe manner with due care and attention to the safety of self and others
• Be aware of risk management issues, identify risks and take appropriate action

Please see full Job Description for further detail.
Skills Required
Applicants must by the closing date of application have the following:


• Proficient with Microsoft Office: Word, PowerPoint and Excel

And

• Have obtained at least Grade D (or a pass), in Higher or Ordinary level, in five subjects from the approved list of subjects in the Department of Education Established Leaving Certificate Examination or Leaving Certificate Vocational Programme

OR

• have passed an examination of equivalent standard

OR

• have satisfactory relevant experience which encompasses demonstrable equivalent skills.

OR

• have had at least two years previous service in an office of Grade III, Grade II, Grade II typist or Grade I under a local authority or health board in the State.

Health
A candidate for and any person holding the office must be fully competent and capable of undertaking the duties attached to the office and be in a state of health such as would indicate a reasonable prospect of ability to render regular and efficient service.

Character
Each candidate for and any person holding the office must be of good
character

Age
Age restrictions shall only apply to a candidate where he/she is not classified as a new entrant within the meaning of the Public Services Superannuation Act, 2004). A candidate who is not classified as a new entrant must be under 65 years of age.

| | |
| --- | --- |
| Already a member of our Talent Pool? Login here | Join our Talent Pool + submit your application |